All IFR field school applicants should familiarize themselves with IFR COVID-19 Practices before beginning the enrollment process. Program logistics are subject to change as health and risk management experts provide new recommendations and best practices. A Syllabus Addendum will be uploaded to each field school page and sent to all enrolled students with the latest logistical changes to their program.
Overview
Since 2010, the Beneath Hay Bluff Project has been investigating the character of prehistoric, and specifically Neolithic activity in southwest Herefordshire, or the border between modern England and Wales. This region has been somewhat neglected by prehistoric archaeology, in part owing to a lack of antiquarian investigations, but it is increasingly clear that it is distinguished by a rich and under-exploited prehistoric record. In seeking to address questions of monumentality, memory, place and material traditions, we have excavated at a number of sites, including the funerary round cairn at Olchon Court and the long mounds, buildings and causewayed enclosure of Dorstone Hill. The region is a rural one, with picturesque villages, castles, abbeys, rolling hills and lush river valleys: it is at once typically 'English' and bordering on rugged Welsh uplands.  The field school provides a unique learning experience by drawing on the resources of both the University of Manchester and Herefordshire Archaeology. Many of our supervisory staff are professionals from the world of commercial archaeology, who bring a wealth of experience and know-how. As well as undertaking four weeks in the field, practicing excavation, recording and survey, students spend a week in the very different urban environment of Manchester, taking part in post-excavation tasks in the University laboratory, and visiting sites representative of the contrasting heritage of the world's first industrial city. In the 2021 summer season, investigations in Herefordshire will focus on the megalithic tomb of Arthur's Stone.
Course Details
Course Dates: July 4-August 7, 2021

Course Type: Field Archaeology, Prehistoric, Neolithic

Payment Deadline: April 30th, 2021

Instructors: Prof. Julian Thomas, Prof. Keith Ray, Dr. Nick Overton, Tim Hoverd

Academic Credit: 8 Semester Credit Units (equivalent to 12 Quarter Units)
Instructors
The directors welcome emails and inquiries about the research elements of this project. More general information (tuition, health insurance, and payment schedule) can be found under the 'Students' tab above. Any further questions may be addressed to IFR staff. Additional details about research, course schedule, travel, accommodation, and safety can be found on the syllabus. Contacting the directors or the IFR office is encouraged and appreciated. It may help you determine if this field school is a good fit for you.
This is a new IFR field school. No student testimonials are available at this time.
Tuition Includes:
Cost of Instruction
Cost of Credit Units
Room & Board
All Local Transportation
Health & Evacuation Insurance
Student Fees
This program requires an online application — there is a $25 fee to submit an application. Once admitted, a payment of the nonrefundable deposit fee is required to secure a place in the program(s). The Tuition balance (total program cost minus the deposit fee) must be paid prior to the Tuition deadline as listed above under "Course Details." A $200 late fee will be added to all accounts not paid in full by the Tuition deadline.
Deposit: A nonrefundable $500 deposit fee is required to secure a seat in the program. This deposit is part of the total Tuition and NOT in addition to it.
Late Enrollment (payment deadline forward): A nonrefundable $600 deposit fee is required to secure a seat in the program. In addition, a $200 late fee will be added to all accounts not paid in full by the Tuition payment deadline.
Withdrawal & Cancellation Policy: If you paid the deposit fee but did not cancel your participation by the Tuition payment deadline, you are legally responsible for the full Tuition regardless of attendance at any IFR program. Please carefully read our Withdrawal & Cancellation Policy for further information.
Credit Card Processing Fee: A 3.5% processing fee is automatically incurred for all credit/debit card/online payments.
Academic Credit Opt Out: Students who wish to participate in an IFR field school without earning academic credit units may do so and receive the following discounts: $300 off a full program (4 or more weeks in length) or $200 off a short program (2-3 weeks in length).
Trip Cancellation Insurance: Please consider purchasing a travel interruption insurance policy that will cover your travel cost and the cost of the IFR program once you make a commitment to attend a field school.
The added risk of COVID-19  should be a "covered event" in your policy.
Please note that the cost of coverage varies, based on your age, the program duration and geographical location.
You may get help and advice from your insurance broker and we offer the links below to help you educate yourself on these insurance products.
Accommodations
Our camp site is the playing fields in Dorstone village, of which we have exclusive use during our stay. We have use of two buildings at the site: one is a kitchen/office, and the other is sports pavilion, with showers, toilets and washing facilities. Should pandemic conditions still be extant, we will request students to each occupy a separate tent, and to pitch their tents at least two metres apart. All project tasks will be conducted out of doors, but we will require all onsite tasks, as well as kitchen activities to be conducted while maintaining social distancing. Our usual clearing and sanitation arrangements will be expanded to ensure the cleaning and disinfection of all high-touch surfaces. We have a full refuse disposal and recycling system which will dispose all potentially contaminated materials. Launderettes are found in Hereford and Hay-on-Wye, and washing can be collected and sent in for a service wash during the week.
All participants in a field school, students and staff, will wear masks while indoors (i.e., during lectures, during labs, in shared residential spaces, etc.).
Regular hand washing will be a part of the project's daily schedule.
All meals will be provided by the project cook, with the assistance of two students per day on a rota basis. You will be provided with a dietary questionnaire before you arrive, and we can accommodate vegetarian, vegan, lactose intolerant, kosher and halal diets. One of the tasks of the day's kitchen staff will be the rigorous cleaning of all food handling and preparation spaces.
During the fifth week of the five-week course, students will be accommodated in university halls of residence in Manchester. This final week will give you the opportunity to visit museums and places of interest in the city, alongside working on post-excavation tasks in the archaeology laboratories.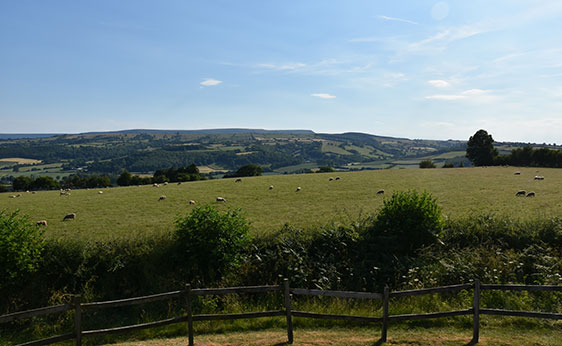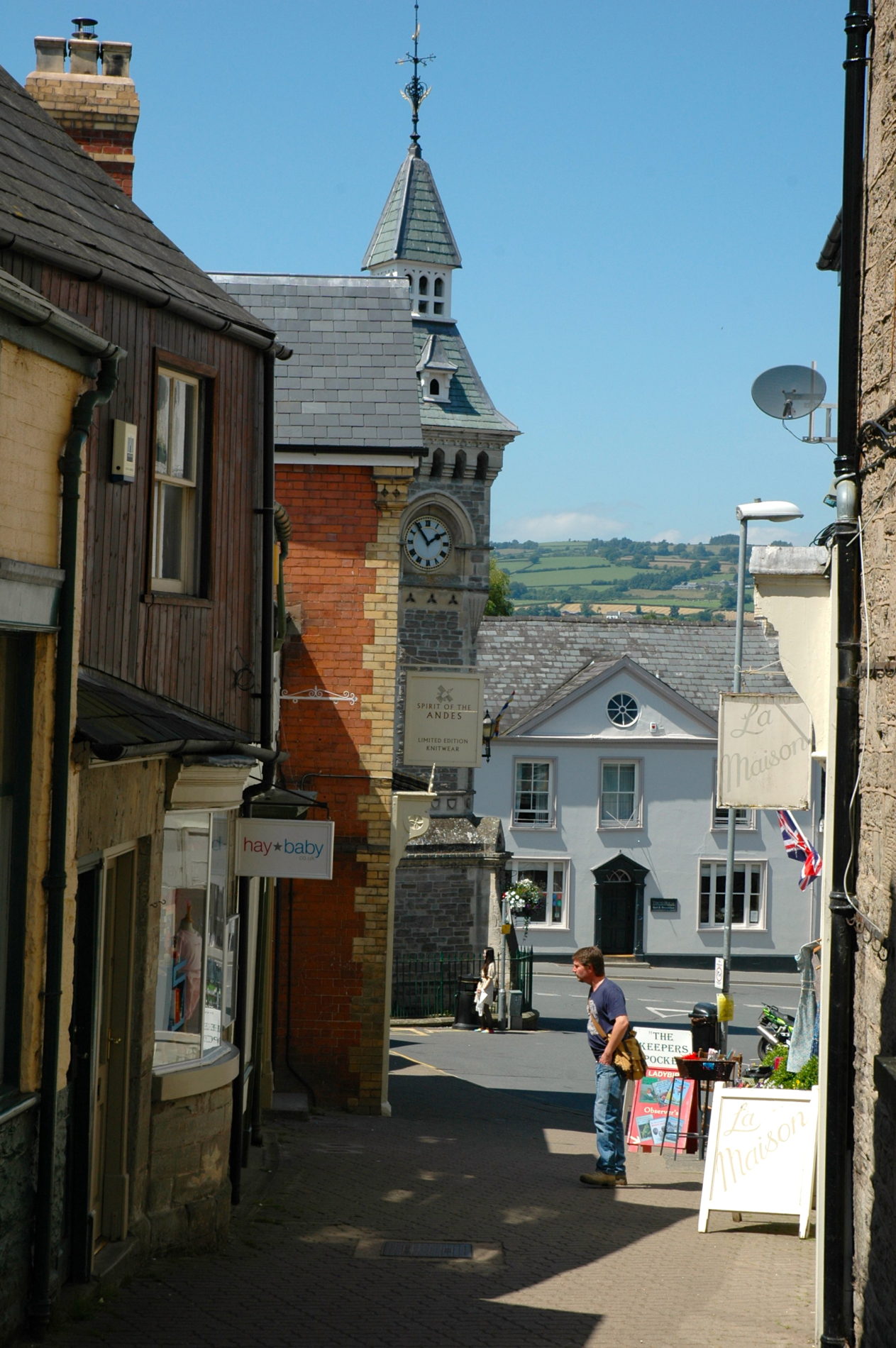 Travel Info
We suggest you hold off purchasing your airline ticket until six (6) weeks prior to the departure date. Natural disasters, political changes, weather conditions and various other factors may force the cancelation of a field school. The IFR monitors local conditions 6-7 weeks prior to the beginning of each program and makes a decision accordingly. This approach allows sufficient time to still purchase deeply discounted airline tickets while helping to protect students from potential loss of airline ticket costs if we decide to cancel a program.
We will be meeting all participating students at Manchester Airport, and conveying them from there directly to the field camp in Dorstone village by minibus, at a date and time to be decided closer to the field season. This will be roughly a three-hour drive. If you wish to make other arrangements (for instance, arriving early in the UK), we can arrange to meet you at Hereford railway station.
At present, it is necessary to undertake a ten-day quarantine period if you arrive in the UK from the US. This is not required if you are arriving from one of the countries on the travel corridor list. The period of quarantine is reduced to five days if you take a C19 test under the Test to Release scheme.
We anticipate that by July the roll-out of C19 vaccines will mean that quarantine will no longer be necessary. If this is not the case, we would seek to identify accommodation in Manchester for students who need to quarantine before joining the field school. However, we would like warn potential participants that it may not be possible to proceed with fieldwork if the pandemic has continued unabated until the summer.
The excavation site is very close to the camp site. While it could be walked in under half an hour, we will convey all personnel to site by minibus each day.
If you missed your connection or your flight is delayed, please call, text or email the field school director immediately. A local emergency mobile phone number will be provided to all enrolled students.
VISA REQUIREMENTS
To enter the United Kingdom, all U.S. citizens who do not also hold UK citizenship must present a valid U.S. passport to enter and depart. Your passport must be valid for the entire duration of your planned stay. U.S. and Canadian citizens can stay in the UK for up to 6 months, but check this frequently because regulations change, often with little notice.
Citizens of other countries are asked to check the embassy website page at their home country for specific visa requirements.
Student Safety
The IFR primary concern is with education. Traveling and conducting field research involve risk. Students interested in participating in IFR programs must weigh whether the potential risk is worth the value of education provided. While risk is inherent in everything we do, we do not take risk lightly. The IFR engages in intensive review of each field school location prior to approval. Once a program is accepted, the IFR reviews each program annually to make sure it complies with all our standards and policies, including student safety.
Students attending IFR international programs are covered by a comprehensive Health Insurance policy that includes physical illness or injury, mental or chronic conditions. No deductible and 100% of costs are covered up to $250,000. In addition, we provide Political and Natural Disaster Evacuation policy, which allow us to remove students from field school location if local conditions change. Our field school directors are scholars that know field school locations and cultures well and are plugged in into local communities and state institution structures.
Students attending IFR domestic programs (within the US) must have their own health insurance and provide proof upon enrollment. IFR field school directors are familiar with local authorities and if in need of evacuation, local emergency services and/or law enforcement will be notified and activated.
The IFR has strong, explicit and robust policy towards discrimination and harassment in the field. If students feel they cannot discuss personal safety issues with field school staff, the IFR operates an emergency hotline where students may contact IFR personnel directly.
Call us at 877-839-4374 or email us at info@ifrglobal.org if you have questions about the safety of any particular program.