Overview
Archaeological excavation within historic cities often produce deep stratigraphy dating back to the original foundation of the city and telling the story of its history. Following construction works at Rua dos Lagares, at the very heart of Old Lisbon, rescue archaeological excavations exposed an area with multiple, well preserved burials dating to the 15th-16th Centuries CE (Late Medieval/Modern period). This area was used as a necropolis in two different time periods. Necropolis I was a Christian – and possibly Jewish burial site – vandalized in 1497. Later, Necropolis II was used as a Muslim and Christian cemetery dated to the 16th century CE.
ERA Arqueologia excavated these necropolis in 2015-2016. Hundreds of well-preserved human remains were recovered. This field school will conduct a systematic study of these remains and is a laboratory -based bioarchaeology study. Combing anatomical with contextual information recovered during excavations allow us to better understand how population's attitudes and customs regarding death, funerary practices and body treatments changed throughout time. Through field trips around medieval Lisbon, lectures and lab work, students will complete this field school with an overall understanding of how bioarcheology research is a valuable tool in understanding past populations from a cultural, political and environmental perspectives.
Course Details
Enrollment Status: Pending

Course Type: Bioarchaeology, Medieval/Historical Archaeology

Instructors: Dr. Lucy Shaw Evangelista & Ms. Marina Lourenço

Academic Credit: 8 Semester Credit Units (equivalent to 12 Quarter Units)
Instructors
The directors welcome emails and inquiries about the research elements of this project. More general information (tuition, health insurance, and payment schedule) can be found under the 'Students' tab above. Any further questions may be addressed to IFR staff. Additional details about research, course schedule, travel, accommodation, and safety can be found on the syllabus. Contacting the directors or the IFR office is encouraged and appreciated. It may help you determine if this field school is a good fit for you.
Tuition Includes:
Cost of Instruction
Cost of Credit Units
Room & Board
All local transportation
Student Fees
This program requires an online application — there is no fee to submit an application. Once admitted, a payment of the nonrefundable deposit fee is required to secure a place in the program(s). The Tuition balance (total program cost minus the deposit fee) must be paid prior to the Tuition deadline as listed above under "Course Details." A $200 late fee will be added to all accounts not paid in full by the Tuition deadline.
Early Decision Enrollment (Nov 1, 2019 through Jan 10, 2020): A reduced, nonrefundable $300 deposit fee is required to secure a seat in the program. This deposit is part of the total Tuition and NOT in addition to it.
Regular Enrollment (Jan 11, 2020 through payment deadline): A nonrefundable $500 deposit fee is required to secure a seat in the program. This deposit is part of the total Tuition and NOT in addition to it.
Late Enrollment (payment deadline forward): A nonrefundable $600 deposit fee is required to secure a seat in the program. In addition, a $200 late fee  will be added to all accounts not paid in full by the Tuition payment deadline.
Withdrawal & Cancellation Policy: If you paid the deposit fee but did not cancel your participation by the Tuition payment deadline, you are legally responsible for the full Tuition regardless of attendance at any IFR program. Please carefully read our Withdrawal & Cancellation Policy for further information.
Credit Card Processing Fee: A 2.5% processing fee is automatically incurred for all credit/debit card/online payments.
Academic Credit Opt Out: Students who wish to participate in an IFR field school without earning academic credit units may do so and receive the following discounts: $300 off a full program (4 or more weeks in length) or $200 off a short program (2-3 weeks in length).
Trip Cancellation Insurance: The IFR does not provide trip cancellation insurance. Read this Wall Street Journal article about travel insurance — it may help in making a decision whether such insurance is for you. If you do wish to purchase such insurance, Insure My Trip or Travel Guard are two possible resources you may wish to explore.
Accommodations
During the program students will stay at the Campus of the School of Human Kinetics (FMH – Faculdade de Motricidade Humana), Lisbon University. Each room is shared by two students.
Lunch will be provided by ERA at a local restaurant or at the canteen of School of Human Kinetics, near ERA's installations. Daily breakfast and dinner and weekend meals will be the responsibility of each student. Students will be driven to local supermarkets twice a week.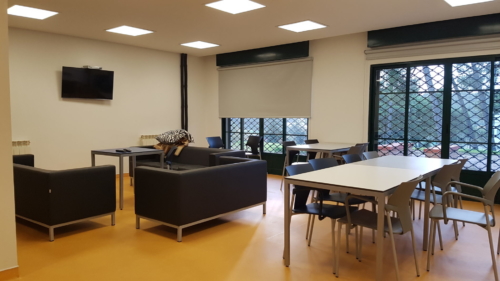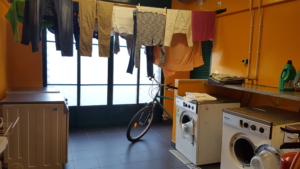 Travel Info
Students are responsible for making the necessary arrangements to get to the meeting point on June 14, 2020. Exact meeting location and transfer hours will be set after enrollment, to make sure we adapt to the times students are arriving.
Students landing in Portela Airport in Lisbon, will be met by the project staff and transferred to the project housing.
Students arriving by any other means of transportation to Lisbon (train, bus, etc.), should make their way independently to the meeting point at the airport.
If you missed your connection or your flight is delayed, please call, text or email project director immediately. A local emergency cell phone number will be provided to all enrolled students.
VISA REQUIREMENTS
Portugal is a member of the European Schengen Visa Agreement. As such, US citizens may enter Portugal for up to 90 days for tourist or business purposes without a visa. Your passport should be valid for at least 6 months after your designated departure date. Citizens of other countries should check the Portuguese Embassy website page at their home country for specific visa requirements.
Student Safety
The IFR primary concern is with education. Traveling and conducting field research involve risk. Students interested in participating in IFR programs must weigh whether the potential risk is worth the value of education provided. While risk is inherent in everything we do, we do not take risk lightly. The IFR engages in intensive review of each field school location prior to approval. Once a program is accepted, the IFR reviews each program annually to make sure it complies with all our standards and policies, including student safety.
Students attending IFR international programs are covered by a comprehensive Health Insurance policy that includes physical illness or injury, mental or chronic conditions. No deductible and 100% of costs are covered up to $250,000. In addition, we provide Political and Natural Disaster Evacuation policy, which allow us to remove students from field school location if local conditions change. Our field school directors are scholars that know field school locations and cultures well and are plugged in into local communities and state institution structures.
Students attending IFR domestic programs (within the US) must have their own health insurance and provide proof upon enrollment. IFR field school directors are familiar with local authorities and if in need of evacuation, local emergency services and/or law enforcement will be notified and activated.
The IFR has strong, explicit and robust policy towards discrimination and harassment in the field. If students feel they cannot discuss personal safety issues with field school staff, the IFR operates an emergency hotline where students may contact IFR personnel directly.
Call us at 877-839-4374 or email us at info@ifrglobal.org if you have questions about the safety of any particular program.