Some students need to take the road less traveled. Classroom experience is simply not enough. These students seek to challenge both body and mind in the pursuit of knowledge. They wish to enhance their academic careers and at the same time, hope to gain life experience that furthers their education in ways unavailable on most university campuses. Are you one of these students?
At the IFR, we embrace these distinctive learners. We provide students with the opportunity to join a leading group of archaeologists as they embark on expeditions of discovery throughout the world. Students expand their knowledge of the past, explore cultures vastly different than their own, and deepen their understanding of themselves by participating in archaeological fieldwork. It is the kind of academically rigorous, intellectually rewarding and physically demanding endeavor that asks of all its participants to dig deeper.
---
Review each of our program individually or view the entire list with dates and costs
---
Places
Archaeologists conduct fieldwork at all four corners of the world. So it should come as no surprise that the IFR offers field schools in distinctive locations throughout the globe. Use the menu below to find the location right for you.
Latest News
IFR 2017 Scholarships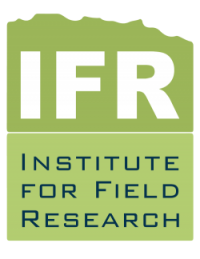 The IFR announces its multiple 2017 field school scholarships in seven different categories! We would like to highlight our Opportunity Scholarships, covering the full cost of field school tuition and airfare. Students are encouraged to explore and apply to all they are eligible for.
Jason De León recipient of the Margaret Mead Award
IFR Board Member, Jason De León, "is the 2016 recipient of the Margaret Mead Award for his scholarship, including the book, The Land of Open Graves: Living and Dying on the Sonoran Desert Migrant Trail…"
See AAA Committee Member praises for Prof. León's work.