All IFR field school applicants should familiarize themselves with IFR COVID-19 Practices before beginning the enrollment process. Program logistics are subject to change as health and risk management experts provide new recommendations and best practices. A Syllabus Addendum will be uploaded to each field school page and sent to all enrolled students with the latest logistical changes to their program.
Overview
Lobor is a sacred archaeological site that has been active since prehistoric times. It played an important role in Late Antiquity when various barbarian groups (Germanic and others) crossed the borders into the Western Roman Empire. In the period between the 4th and 7th centuries, settlements were relocated to hilltops so that they could provide better protection for the inhabitants and make visual communication between such elevated spots easier. At that time, a large early Christian basilica was built in Lobor. It was probably erected on the site of a former temple dedicated to Diana. After the early Christian church was destroyed, first a pre-Romanesque church and then a Romanesque church were built. These churches marked another important period in Lobor's history, the Carolingian period. The remains of the only wooden church known so far in northwestern Croatia have been discovered at the site. The wooden church is likely to have served as a temporary shrine between the respective periods of activity of the pre-Romanesque church and the Romanesque church. Since the very beginnings, the Lobor site has been associated with female cults, first the goddess Diana and later the Virgin Mary. It has remained so until today.
The churches are surrounded by a cemetery with burials dating back to prehistoric times and up to the 19th century. Every year, research into one part of the cemetery is conducted. Students learn the process of determining the area of a burial, cleaning the skeletons in the soil, drawing, photography, dealing with in situ finds, removing and packing the bones, and laboratory analysis of skeletons. The Bioarchaeological School at Lobor began is 2016 as the Croatian Science Foundation project. The projects aims to reconstruct the profile of communities that lived in the area, from trauma analysis to DNA and facial reconstruction of individual skeletons.
Course Details
Course Dates: June 21-July 18, 2021

Course Type: Field Archaeology, bioarchaeology

Payment Deadline: April 30, 2021

Instructors: Dr. Krešimir Filipec & Dr. Zdravka Hincak

Orientation: May 15 at 9 am PDT/ 12pm EDT / 6pm CEST

Academic Credit: 8 Semester Credit Units (equivalent to 12 Quarter Units)
Instructors
The directors welcome emails and inquiries about the research elements of this project. More general information (tuition, health insurance, and payment schedule) can be found under the 'Students' tab above. Any further questions may be addressed to IFR staff. Additional details about research, course schedule, travel, accommodation, and safety can be found on the syllabus. Contacting the directors or the IFR office is encouraged and appreciated. It may help you determine if this field school is a good fit for you.
Tuition Includes:
Cost of Instruction
Cost of Academic Credit Units
Room & Board
All Local Transportation
Health and Evacuation Insurance
Student Fees
This program requires an online application — there is a $25 fee to submit an application. Once admitted, a payment of the nonrefundable deposit fee is required to secure a place in the program(s). The Tuition balance (total program cost minus the deposit fee) must be paid prior to the Tuition deadline as listed above under "Course Details." A $100 late fee will be added to all accounts not paid in full by the Tuition deadline.
Deposit: A nonrefundable $500 deposit fee is required to secure a seat in the program. This deposit is part of the total Tuition and NOT in addition to it.
Withdrawal & Cancellation Policy: If you paid the deposit fee but did not cancel your participation by the Tuition payment deadline, you are legally responsible for the full Tuition regardless of attendance at any IFR program. Please carefully read our Withdrawal & Cancellation Policy for further information. In the event that IFR must cancel a field school, all accepted students will be notified as soon as possible and will receive a refund of all tuition paid including the deposit fee. IFR offers students the opportunity to transfer to another field school, permitting that there are spots available and the program director approves the student to participate in their field school. Upon approval of the program director, IFR staff will make the arrangements to transfer the student's application and payments.
Credit Card Processing Fee: A 3.5% processing fee is automatically incurred for all credit/debit card/online payments.
Academic Credit Opt Out: Students who wish to participate in an IFR field school without earning academic credit units may do so and receive the following discounts: $300 off a full program (4 or more weeks in length) or $200 off a short program (2-3 weeks in length).
Trip Cancellation Insurance: Please consider purchasing a travel interruption insurance policy that will cover your travel cost and the cost of the IFR program once you make a commitment to attend a field school.
The added risk of COVID-19  should be a "covered event" in your policy.
Please note that the cost of coverage varies, based on your age, the program duration and geographical location.
You may get help and advice from your insurance broker and we offer the links below to help you educate yourself on these insurance products.
Accommodations
Accommodations at a hostel in Zagreb will consist of 2 to 3 students per room, according to the COVID-19 measures, with shared bathrooms and a kitchen. Linens, blankets, pillows, and pillow cases are provided.
Breakfast and dinner will be served in the hostel. The meals will be consumed under COVID-19 regulations, maintaining the required 6-foot/2-meter physical distance between the tables.
A local restaurant provides lunch at the site. Lunch will be chosen from the daily menu. The restaurant is able to accommodate vegetarians, vegans, and students with various dietary food intolerances. The students with specific dietary needs should report their preferences in the field school application.
Sleeping arrangements allow for complete isolation.
Density and spacing protocol required in the project spaces states that each person should have 4m2 indoors, and a physical distance of 1,5m outdoors.
High-traffic touch areas and materials, such as those in common spaces, will be disinfected after each use. Each student will be provided with a disinfectant.
Masks, gloves, and other materials that may be contaminated in the short term by COVID-19 will be changed regularly and disposed of at a previously determined waste disposal.
All rooms will be cleaned and disinfected daily by staff. Students are expected to maintain a tidy room to allow for cleaning.
The hostel will provide students and staff with laundry facilities.
All participants in a field school, students and staff, will wear masks while indoors (i.e. during lectures, during labs, in shared residential spaces, etc.).
Regular hand washing will be a part of the project's daily schedule.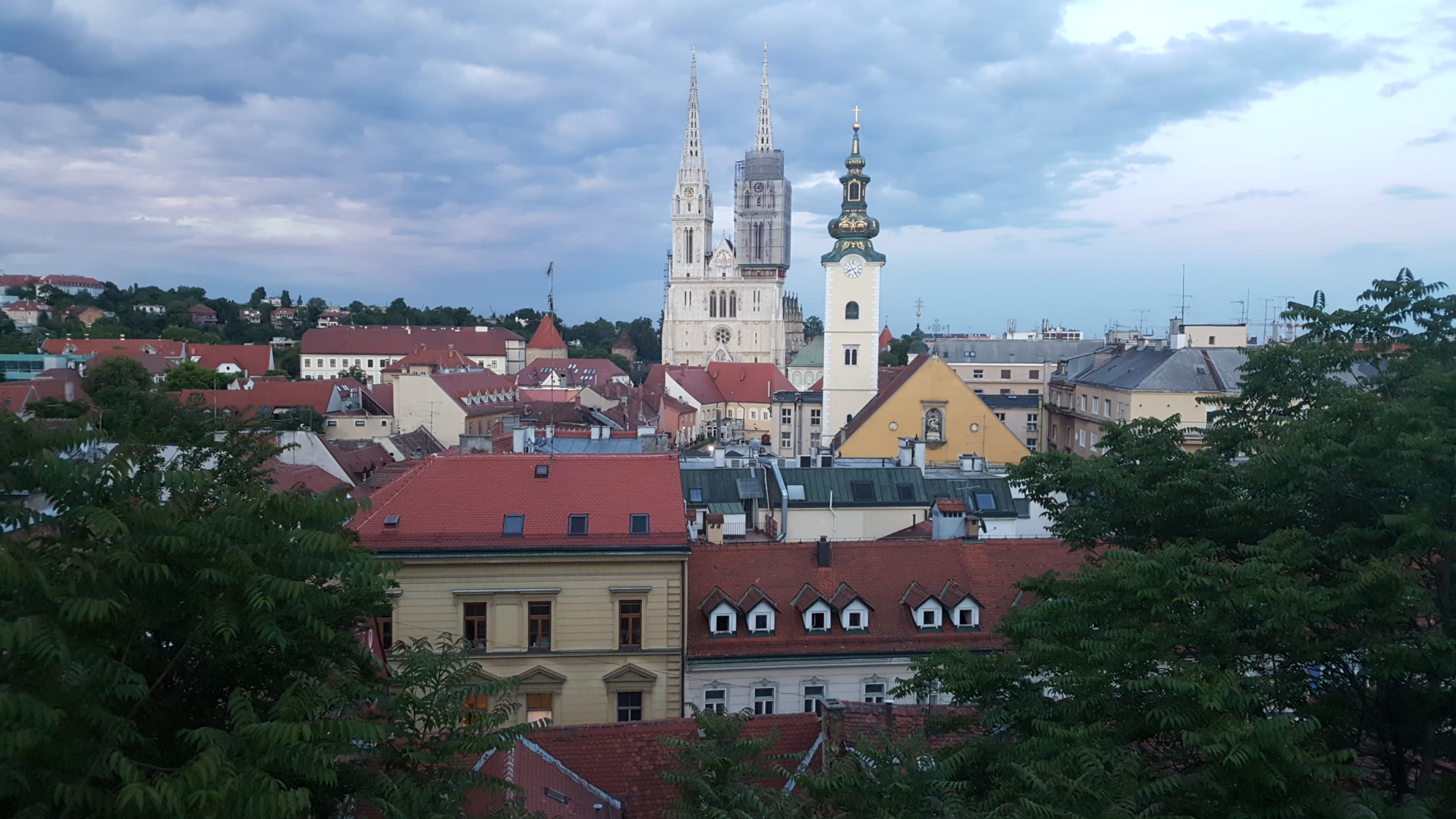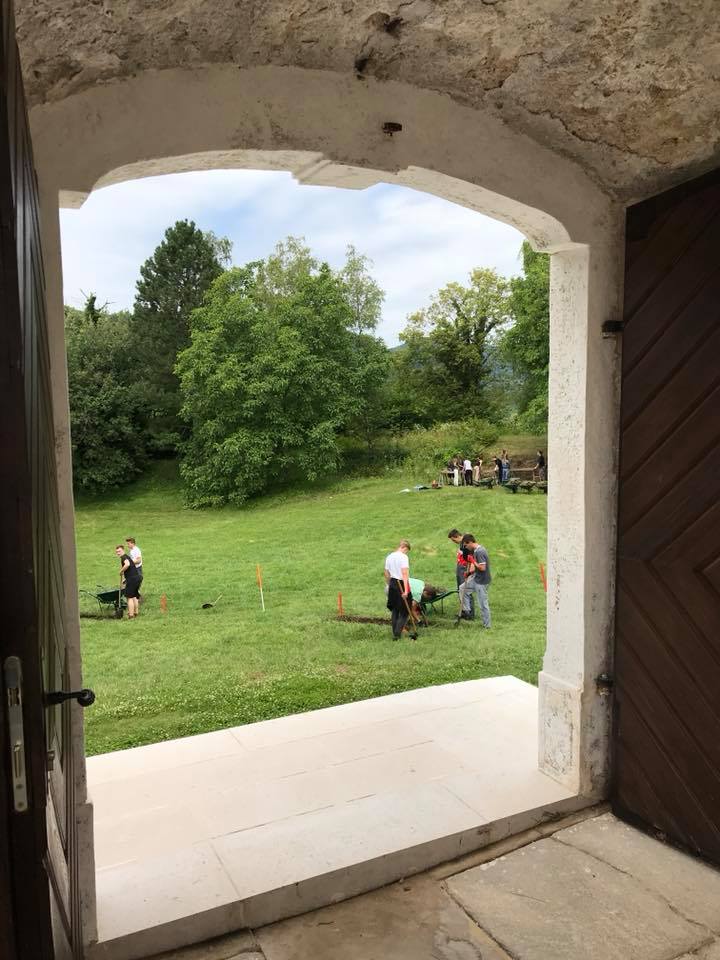 Travel Info
UPDATE: Due to ongoing uncertainties regarding the travel regulations related to COVID-19, IFR will assess the local conditions closer to the travel date (5-6 weeks prior to the program beginning) and will make Go/No Go decisions then. We urge you to participate in the mandatory orientation meeting when we will discuss the latest travel information and regulations. We also suggest you consider postponing the purchase of your airline ticket until after the program orientation.
Students should purchase airline tickets to the Dr. Franjo Tuđman Airport in Zagreb.
On June 21 2021, students will meet our assistant at the information desk/meeting point at the Dr. Franjo Tuđman Airport in Zagreb, from where they will be escorted directly to their accommodation in Zagreb. The exact time of the meeting will be provided after the student confirm their flight bookings.
If you missed your connection or your flight is delayed, please call, text or email Ms. Jana Skrgulja (jana.skrgulja@gmail.com; jskrgulj@ffzg.hr). A local emergency cell phone number will be provided to all enrolled students.
Information regarding current protocols that apply to travelers from US to Croatia may be found at the following link: https://hr.usembassy.gov/covid-19-information-2/
Travelers from third countries, including the United States, are prohibited from entering Croatia unless they meet certain requirements. Persons traveling from the U.S. for schooling purposes are allowed into Croatia, but must present a negative PCR test result for SARS-CoV-2 that is

 

not older than 48 hours

 

(counting from the time of taking the swab to arriving at the border crossing point) or have the PCR test done immediately upon arrival to Croatia and remain in self-isolation until they receive a negative test result.

  

A COVID-19 RT-PCR test at the Dr. Franjo Tuđman Airport costs 100 EUR and the result can be expected between 24-48 hours. After receiving a negative test locally, travelers will need to

 

contact a local epidemiologist

 

to clear them from self-isolation.

  For further information, p

lease consult

 

the

 Croatian Ministry of Interior website

.

If a multi-day quarantine is required, the students will be provided a room for self-isolation. The transfer will be arranged by the Croatian Institute of Public Health. All costs are covered by the City of Zagreb.

If a student is held at the border for health reasons, they should contact Mrs. Jana Škrgulja via Whatsapp.
Students will travel from the airport to the hostel by van and all COVID-19 related safety measures will be ensured. Students and staff will be transferred daily from the hostel to the field site according to the COVID-19 related regulations. Masks will be worn in vehicles at all times. The vehicles will be disinfected as needed. The number of occupants per vehicle will be determined according to the protocols set by the Croatian Institute of Public Health with lower-density passenger loads than those set by the vehicle manufacturer.
VISA REQUIREMENTS
Citizens of the US, Canada, Japan, Republic of Korea, Australia and New Zealand do not need visa to visit Croatia for up to 90 days. All nationals who are holders of valid Schengen documents, as well as national visas and residence permits of Bulgaria, Cyprus, and Romania do not require an additional (Croatian) visa for Croatia. Citizens of other countries are asked to check the embassy website page at their home country for specific visa requirements. The Faculty of Humanities and Social Sciences at Zagreb University can send an official invitation letter that, if needed, can be used at the relevant embassy to secure a visa to the program.
Student Safety
The IFR primary concern is with education. Traveling and conducting field research involve risk. Students interested in participating in IFR programs must weigh whether the potential risk is worth the value of education provided. While risk is inherent in everything we do, we do not take risk lightly. The IFR engages in intensive review of each field school location prior to approval. Once a program is accepted, the IFR reviews each program annually to make sure it complies with all our standards and policies, including student safety.
Students attending IFR international programs are covered by a comprehensive Health Insurance policy that includes physical illness or injury, mental or chronic conditions. No deductible and 100% of costs are covered up to $250,000. In addition, we provide Political and Natural Disaster Evacuation policy, which allow us to remove students from field school location if local conditions change. Our field school directors are scholars that know field school locations and cultures well and are plugged in into local communities and state institution structures.
Students attending IFR domestic programs (within the US) must have their own health insurance and provide proof upon enrollment. IFR field school directors are familiar with local authorities and if in need of evacuation, local emergency services and/or law enforcement will be notified and activated.
The IFR has strong, explicit and robust policy towards discrimination and harassment in the field. If students feel they cannot discuss personal safety issues with field school staff, the IFR operates an emergency hotline where students may contact IFR personnel directly.
Call (877-839-4374) or email (info@ifrglobal.org) if you have questions about the safety of any particular program.