Overview
Field Methods in Indigenous Archaeology is a community-based field school in tribal historic preservation and archaeological field methods on the Grand Ronde reservation in northwestern Oregon. Students will work alongside and with the Grand Ronde Tribal Historic Preservation Office (THPO) to document material histories associated with education and childhood on the Grand Ronde reservation from 1855 to the early 20th century. This summer we will be assisting the Historic Preservation Office in a survey of school sites on the reservation. The Grand Ronde Agency School is unique in regards to American Indian boarding schools, as it was under the control of the tribe and tribal members served as Principals and teachers. Work at the school thus presents an opportunity to remember the material dimensions of Grand Ronde survivance and what it has meant to grow up Grand Ronde. The field school offers field training in a variety archaeological, ethnographic, and community-based field methods. Students will learn a variety of low-impact archaeological techniques for documenting tribal cultural resources including high-precision remote sensing, survey, and mapping technologies; excavation strategies; and digital storytelling and 3D modeling (photogrammetry & RTI) techniques for preserving and analyzing tribal belongings. Lectures, field trips to ancestral sites, workshops, and public outreach events will complement these essential skills and present further opportunities for students to understand the principles of tribal historic preservation and archaeological practice as they are applied by the Grand Ronde tribal nation.
Course Details
Enrollment Status: CLOSED

Course Type: Field Archaeology, Historical, Ethnography, Community/Public

Instructors: Dr. Sara Gonzales & Dr. Briece Edwards

Academic Credit: 8 Semester Credit Units (equivalent to 12 Quarter Units)
Instructors
The directors welcome emails and inquiries about the research elements of this project. More general information (tuition, health insurance, and payment schedule) can be found under the 'Students' tab above. Any further questions may be addressed to IFR staff. Additional details about research, course schedule, travel, accommodation, and safety can be found on the syllabus. Contacting the directors or the IFR office is encouraged and appreciated. It may help you determine if this field school is a good fit for you.
Tuition Includes:
Cost of Instruction
Cost of Credit Units
All local transportation
Room & Board
Student Fees
Important note: This program requires an application – no fee is required. Only admitted students should pay the nonrefundable deposit fee. The balance of the tuition (total cost minus the deposit fee) must be paid prior to the tuition deadline as listed above under "Course Details".
Early Decision (Nov 1, 2019 through Jan 10, 2020): A nonrefundable $300 deposit is required to secure a seat in the program. This deposit is part of the total tuition and NOT in addition to it.
Regular Enrollment (Jan 11, 2020 through payment deadline): A nonrefundable $500 deposit is required to secure a seat in the program. This deposit is part of the total tuition and NOT in addition to it.
Late Enrollment: (payment deadline forward): A nonrefundable $500 deposit is required to secure a seat in the program. In addition, a $200 Late Fee will be added to all accounts not paid in full by the Tuition deadline.
Important Note: If you were accepted (paid deposit) to this program but did not cancel your participation by the tuition payment deadline, you are legally responsible for the full tuition regardless of attendance in this program. Please carefully read the IFR Withdrawal & Cancellation Policy for further information.
A 2.5% Processing Fee is automatically assessed for all credit/debit card/online payments
A $200 Late Fee will be assessed if full tuition payment is not completed by the deadline
Students who wishes to take an IFR field schools without the credit units may receive the following discounts: (1) $300 off a full program; (2) $200 of a short (2-3 weeks) program
Look at the field school syllabus above for room & board details
Students should explore purchasing trip cancellation insurance on their own. Insure My Trip or Travel Guard are two possible resources you may wish to explore. See this Wall Street Journal article about travel insurance that may help you with to help to decide whether to purchase such insurance.
Accommodations
During the on-site portion of the field school, we will camp together at the Grand Ronde Reservation's Uxyat powwow grounds. On some weekends we may be asked to relocate to the Big Buck campground, also on the reservation. We will keep you apprised of these moves. The Powwow grounds feature bathroom and shower facilities as well as WiFi access, running water, and power access in camp. Students have the option of sharing a tent provided by the project and/or bringing their own tent with them. The project does not have the capacity to provide students with additional camping gear (e.g., sleeping bag, sleeping pad, camp chair, personal lantern/headlamp, etc.) though students may contact the director to determine whether anyone has additional equipment they are willing to share. Meals (breakfast, lunch and dinner) will be provided for us by the Grand Ronde Food & Nutrition program from Monday breakfast through Friday lunch. Snacks and a camp kitchen will be provided for students outside of these hours for their own meal preparation and snacking needs. Please contact the director, Dr. Sara Gonzalez, with any food allergies you may have. The kitchens are able to accommodate a variety of food needs (vegetarian, gluten-free, dairy and/or nut allergies), but please contact the field director, Dr. Sara Gonzalez, to ensure your need may be accommodated by the kitchens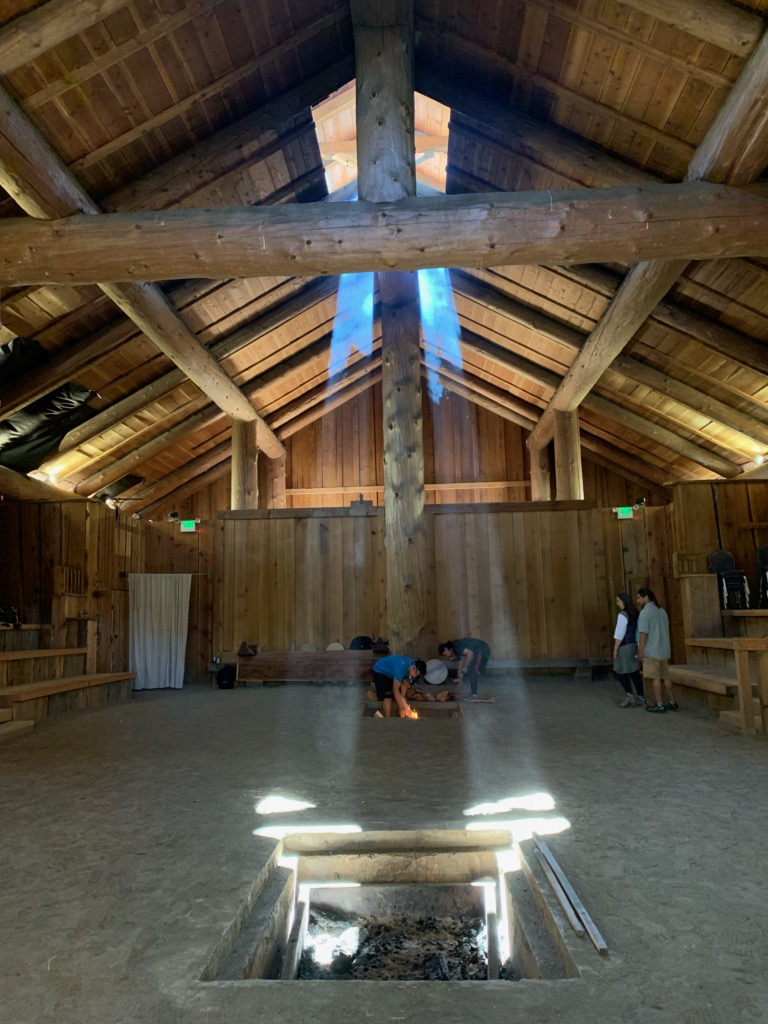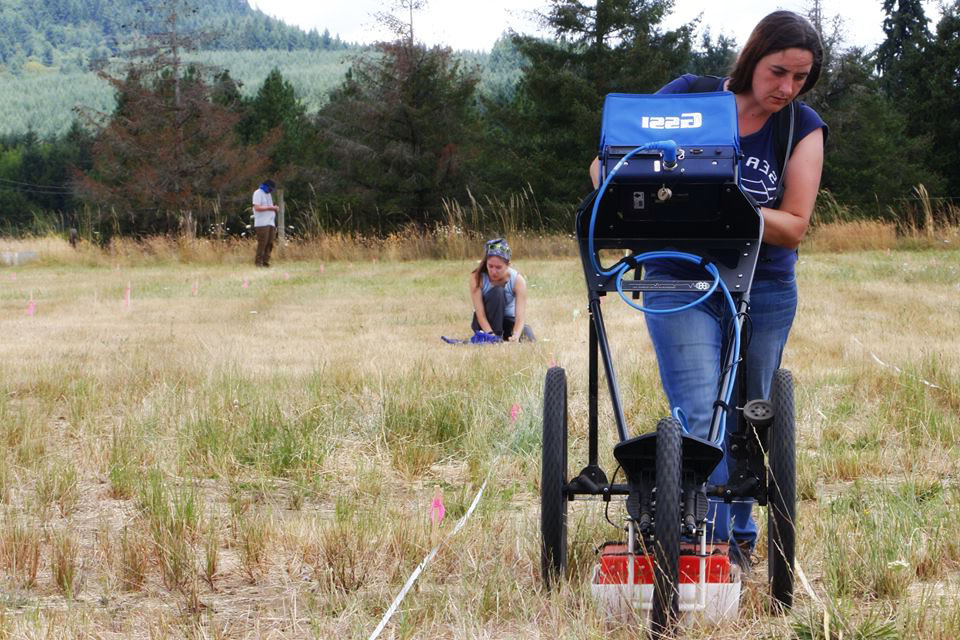 Travel Info
We suggest you hold purchasing your airline ticket until six (6) weeks prior to departure date. Natural disasters, political changes, weather conditions and a range of other factors may require the cancelation of a field school. The IFR typically takes a close look at local conditions 6-7 weeks prior to program beginning and make Go/No Go decisions by then. Such time frame still allows the purchase deeply discounted airline tickets while protecting students from potential loss if airline ticket costs if we decide to cancel a program.
FMIA participants should plan to arrive at Uxyat Powwow Ground on Hebo Rd. in Grand Ronde, Oregon between 12 and 2 pm on Monday June 29, 2020. Please note that we will host an FMIA carpool that will be leaving Seattle at 7.30 am on June 29th from the UW Campus (Denny Hall Parking Lot). For out-of-state students we recommend flying into Portland (PDX) where we be available to do airport pick-ups between 10.30 and 11.30 am. If you would prefer to meet the UW carpool in Seattle, please ensure that your flight arrives in time for you to meet the carpool on campus by 7.30 am.If you missed your connection or your flight is delayed, please call, text or email project direct or immediately. A local emergency cell phone number will be provided to all enrolled students
Student Safety
The IFR primary concern is with education. Traveling and conducting field research involve risk. Students interested in participating in IFR programs must weigh whether the potential risk is worth the value of education provided. While risk is inherent in everything we do, we do not take risk lightly. The IFR engages in intensive review of each field school location prior to approval. Once a program is accepted, the IFR reviews each program annually to make sure it complies with all our standards and policies, including student safety.
Students attending IFR international programs are covered by a comprehensive Health Insurance policy that includes physical illness or injury, mental or chronic conditions. No deductible and 100% of costs are covered up to $250,000. In addition, we provide Political and Natural Disaster Evacuation policy, which allow us to remove students from field school location if local conditions change. Our field school directors are scholars that know field school locations and cultures well and are plugged in into local communities and state institution structures.
Students attending IFR domestic programs (within the US) must have their own health insurance and provide proof upon enrollment. IFR field school directors are familiar with local authorities and if in need of evacuation, local emergency services and/or law enforcement will be notified and activated.
The IFR has strong, explicit and robust policy towards discrimination and harassment in the field. If students feel they cannot discuss personal safety issues with field school staff, the IFR operates an emergency hotline where students may contact IFR personnel directly.
Call us at 877-839-4374 or email us at info@ifrglobal.org if you have questions about the safety of any particular program.