All IFR field school applicants should familiarize themselves with IFR COVID-19 Practices before beginning the enrollment process. Program logistics are subject to change as health and risk management experts provide new recommendations and best practices. A Syllabus Addendum will be uploaded to each field school page and sent to all enrolled students with the latest logistical changes to their program.
Overview
The Undocumented Migration Project (UMP) is a long-term anthropological study of clandestine migration between Latin America and the United States that began in 2009. In the summer of 2021, we will expand this research through a multi-method study of the longer histories of migration, labor, and environmental transformations in Southern Arizona. Specifically, this study will take the form of an archaeological field school in the ghost mining town of Ruby, Arizona and the adjacent community of Arivaca, Arizona, an area located directly in the center of one of the busiest zones for undocumented crossings from Mexico into Arizona. In this field school, we will survey, excavate, and perform limited environmental tests on the remains of Ruby, Arizona, one of the first centers of industrial production, labor, and migration in Southern Arizona.  Our research will investigate how the deep history of resource extraction, labor migration, colonial settlement, and border infrastructure have defined the border landscape over the past 150 years and continue to influence the life of locals in the area, as well as migrants who pass through.
Course Details
Course Dates: May 24-June 17, 2021

Course Type: Field Archaeology, Ethnography, Historical/Contemporary, Environmental, Immigration

Payment Deadline: April 30, 2021

Instructors: Dr. Haeden Stewart & Dr. Jason De León

Academic Credit: 8 Semester Credit Units (equivalent to 12 Quarter Units)
Instructors
The directors welcome emails and inquiries about the research elements of this project. More general information (tuition, health insurance, and payment schedule) can be found under the 'Students' tab above. Any further questions may be addressed to IFR staff. Additional details about research, course schedule, travel, accommodation, and safety can be found on the syllabus. Contacting the directors or the IFR office is encouraged and appreciated. It may help you determine if this field school is a good fit for you.
This is a new IFR field school. No student testimonials are available at this time.
Tuition Includes:
Cost of Instruction
Cost of Academic Credit Units
Room & Board
All local transportation
Student Fees
This program requires an online application — there is a $25 fee to submit an application. Once admitted, a payment of the nonrefundable deposit fee is required to secure a place in the program(s). The Tuition balance (total program cost minus the deposit fee) must be paid prior to the Tuition deadline as listed above under "Course Details." A $200 late fee will be added to all accounts not paid in full by the Tuition deadline.
Deposit: A nonrefundable $500 deposit fee is required to secure a seat in the program. This deposit is part of the total Tuition and NOT in addition to it.
Late Enrollment (payment deadline forward): A nonrefundable $600 deposit fee is required to secure a seat in the program. In addition, a $200 late fee will be added to all accounts not paid in full by the Tuition payment deadline.
Withdrawal & Cancellation Policy: If you paid the deposit fee but did not cancel your participation by the Tuition payment deadline, you are legally responsible for the full Tuition regardless of attendance at any IFR program. Please carefully read our Withdrawal & Cancellation Policy for further information.
Credit Card Processing Fee: A 3.5% processing fee is automatically incurred for all credit/debit card/online payments.
Academic Credit Opt Out: Students who wish to participate in an IFR field school without earning academic credit units may do so and receive the following discounts: $300 off a full program (4 or more weeks in length) or $200 off a short program (2-3 weeks in length).
Trip Cancellation Insurance: Please consider purchasing a travel interruption insurance policy that will cover your travel cost and the cost of the IFR program once you make a commitment to attend a field school.
The added risk of COVID-19  should be a "covered event" in your policy.
Please note that the cost of coverage varies, based on your age, the program duration and geographical location.
You may get help and advice from your insurance broker and we offer the links below to help you educate yourself on these insurance products.
Accommodations
Students and instructors will stay in the Arivaca Action Center, a multipurpose facility and community center that has been the base of operations for UMP field work since 2012. In this community center students will have individual unfurnished private rooms and should bring sleeping bags and camping mats.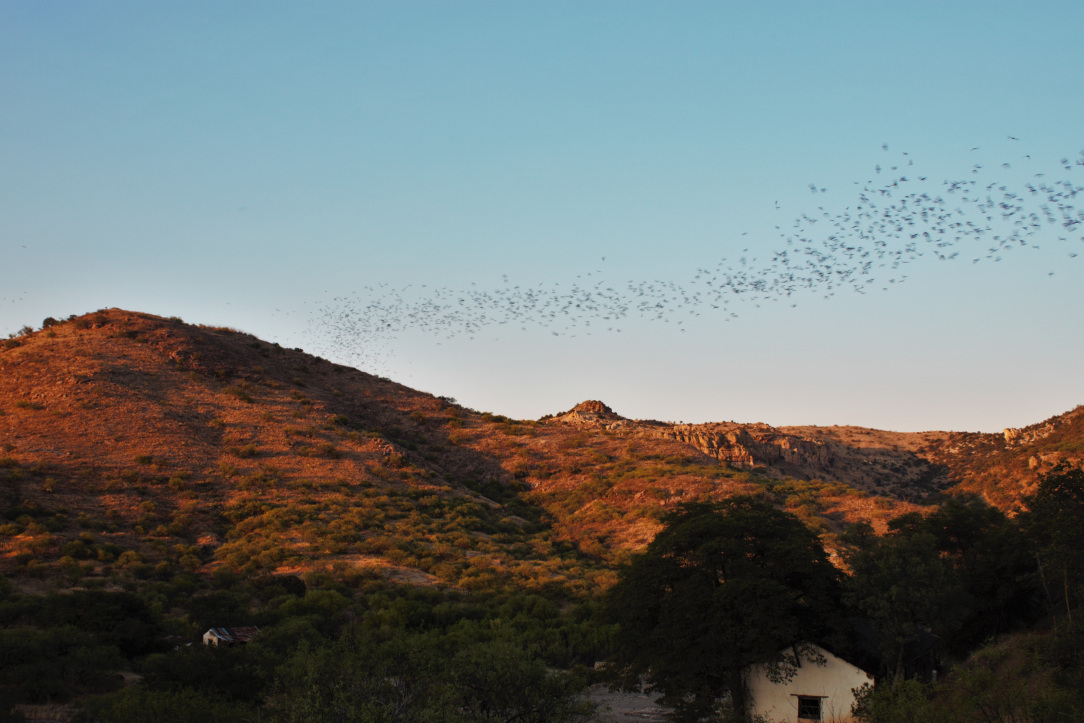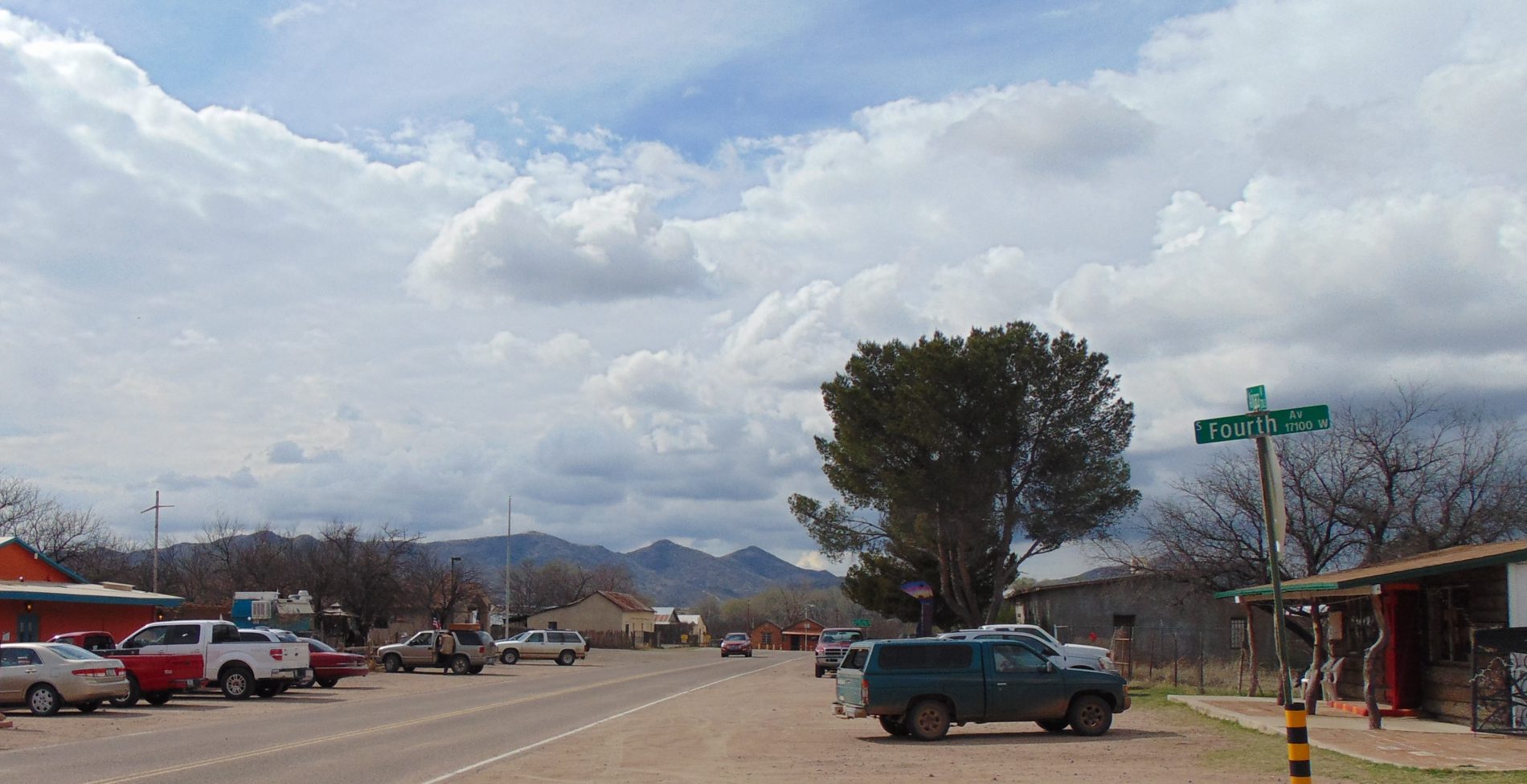 Travel Info
We suggest you hold purchasing your airline ticket until six (6) weeks prior to departure date. Natural disasters, political changes, weather conditions and a range of other factors may require the cancelation of a field school. The IFR typically takes a close look at local conditions 6-7 weeks prior to program beginning and make Go/No Go decisions by then. Such time frame still allows the purchase deeply discounted airline tickets while protecting students from potential loss if airline ticket costs if we decide to cancel a program.
All students will fly down to Tucson International Airport (TUS). Students will be picked up at the airport by the instructors. From the airport they will be driven to Arivaca.
If you missed your connection or your flight is delayed, please call, text or email project director immediately. A local emergency cell phone number will be provided to all enrolled students.
VISA REQUIREMENTS
As this field school will be in the United States there are no Visa requirements for U.S. citizens. Citizens of other countries are asked to check the embassy website page at their home country for specific visa requirements.
Student Safety
The IFR primary concern is with education. Traveling and conducting field research involve risk. Students interested in participating in IFR programs must weigh whether the potential risk is worth the value of education provided. While risk is inherent in everything we do, we do not take risk lightly. The IFR engages in intensive review of each field school location prior to approval. Once a program is accepted, the IFR reviews each program annually to make sure it complies with all our standards and policies, including student safety.
Students attending IFR international programs are covered by a comprehensive Health Insurance policy that includes physical illness or injury, mental or chronic conditions. No deductible and 100% of costs are covered up to $250,000. In addition, we provide Political and Natural Disaster Evacuation policy, which allow us to remove students from field school location if local conditions change. Our field school directors are scholars that know field school locations and cultures well and are plugged in into local communities and state institution structures.
Students attending IFR domestic programs (within the US) must have their own health insurance and provide proof upon enrollment. IFR field school directors are familiar with local authorities and if in need of evacuation, local emergency services and/or law enforcement will be notified and activated.
The IFR has strong, explicit and robust policy towards discrimination and harassment in the field. If students feel they cannot discuss personal safety issues with field school staff, the IFR operates an emergency hotline where students may contact IFR personnel directly.
Call us at 877-839-4374 or email us at info@ifrglobal.org if you have questions about the safety of any particular program.