Overview
Picture yourself at the center of the prehistoric world – in a place that might have been a space for socialization, connection to the sacred, where the human body was treated in surprising and diversified ways. Perdigões is 16-hectare site with many concentric ditched enclosures built and inhabited for about 1,500 years, between 3400 and 2000 B.C. It lies in a natural amphitheater, open to the East, with entrances aligned to the rising sun at summer and winter solstices. The site was first identified in the 1980's and has been the subject of continuous research since 1998. It is one the most important sites in the Iberian Peninsula for research about the development of social complexity in Neolithic Europe. Our research questions are aimed at better understanding the chronology of this complex site and characterizing the associated social practices, namely the structured depositions in pits and ditches, funerary practices, social interaction, and patterns of mobility. These are investigated using a multidisciplinary approach, congregating methods from bioanthropology, archaeometry, isotopic studies, zooarchaeology, geophysics, and archaeological studies of material culture and architecture.
The 2019 research/fieldwork goals are to excavate positive and negative structures (funerary and non-funerary), ideally in the central area of Perdigões where we will likely find abundant faunal, archaeological, and human remains. In addition to excavation methods, students will learn register techniques applied to human remains and cleaning and identifying human bones as well as methods for estimation of age at death, sex diagnosis, and minimum number of recovered individuals.
Course Details
Enrollment Status: CLOSED

Course Type: Field Archaeology

Instructors: Dr. António Valera & Dr. Lucy Shaw Evangelista

Academic Credit: 8 Semester Credit Units (equivalent to 12 Quarter Units)
Instructors
The directors welcome emails and inquiries about the research elements of this project. More general information (tuition, health insurance, and payment schedule) can be found under the 'Students' tab above. Any further questions may be addressed to IFR staff. Additional details about research, course schedule, travel, accommodation, and safety can be found on the syllabus. Contacting the directors or the IFR office is encouraged and appreciated. It may help you determine if this field school is a good fit for you.
I have spent two seasons working in Perdigoes and have found both to be equally rewarding for my practical experience as well as my further understanding of archaeological work. The site is unique, so consequently the time spent in the field offered a steep learning kerb. This was greater for me personally as I arrived on the site with very little field experience. Despite this I never felt out of my depth, quickly learning the necessary skills with help from the rest of the excavation team.
Socially the excavation team is enormously close, and I was quickly able to make lasting friends with like minded people from across the world. Being able to meet and work alongside professional's at the top of their field, both within archaeology and anthropology, is incredibly beneficial.
In conclusion I personally believe my time working at Perdigoes has been irreplaceable to my work place experience and employability.
This is the place, the hot spot!
Since 2013 I have been participating, with some regularity, in the campaigns of excavation of the Archaeological Complex of Perdigões. I was still a graduate student, and I can tell you that it was one of the best decisions I made because it shaped and influenced my life, leading me to my current situation (a PhD student).
Participating in the Perdigões project is an incredible experience at all levels. However, I have to highlight three things:
In the first place, the site itself. To be and to experience Perdigões is almost a transcendental experience. A natural amphitheatre that offers phenomenal views over a magnificent landscape facing Monsaraz that obliges us, every year, to rectify preestablished ideas and to recognise, but mostly admire the effort of the communities of the 4th and 3rd millennium BC.
Second, the team of professionals who have a high level of research experience, but that also transmit seriousness and commitment during all the stages of work. It is the perfect learning place. As a rule, it also counts with a multidisciplinary and pluricultural team, including people from all the different university stages – undergraduate, masters and PhD. This helped me to be integrated into teams but also to build a more extensive local and international archaeological network.
Last but not least, the accommodation conditions. Rural houses of local accommodation, lunches in the Esporão wine cellar, access to the beaches of the Alqueva Dam, homemade dinners cooked by the "Dona" Antónia (a name we will never forget) and the "Sem Fim" Bar or any places inside the Monsaraz castle. All together form a perfect recipe for the best experience there is. Not to mention the possibility of getting to know cultural heritage, to enjoy outdoor movie nights, night conferences/talks and debates.
This site is still a hot spot. It used to be a "meeting point", continuing to be it today. It did not lost its essence, and it continues to be a space of convergence, learning, growth and re-encounters with the past.
I am Sarah Dalton and I study Archaeology at Bradford university. I first excavated at Perdigões in 2017 as a part of my university course and then returned in 2018. Excavating at Perdigões has given me a unique opportunity to work with professional archaeologists as well as anthropologists. The complexity of the site has given me a broader understanding of archaeological contexts and given me the opportunity to form my own hypothesis and theories. Working in Perdigões there is such a tight group of people from different backgrounds and specialities, so not only do you learn about Perdigões, but you also have the chance to learn about different sites in Portugal as well as different time periods. During my excavation time I was able to excavate a tomb which I would not have been able to do at other sites I was looking at within the UK. At times I felt a little out of my depth however, there was always a colleague close by to help me and give me reassurance in my work. Excavating at Perdigões has given me confidence not only in my ability in returning years, but also in my university work back in Bradford.
Tuition Includes:
Cost of Instruction
Cost of Academic Credit Units
Room & Board
All local transportation
Health & Evacuation Insurance
Student Fees
This program requires an online application — there is no fee to submit an application. Once admitted, a payment of the nonrefundable deposit fee is required to secure a place in the program(s). The Tuition balance (total program cost minus the deposit fee) must be paid prior to the Tuition deadline as listed above under "Course Details." A $200 late fee will be added to all accounts not paid in full by the Tuition deadline.
Early Decision Enrollment (Nov 1, 2019 through Jan 10, 2020): A reduced, nonrefundable $300 deposit fee is required to secure a seat in the program. This deposit is part of the total Tuition and NOT in addition to it.
Regular Enrollment (Jan 11, 2020 through payment deadline): A nonrefundable $500 deposit fee is required to secure a seat in the program. This deposit is part of the total Tuition and NOT in addition to it.
Late Enrollment (payment deadline forward): A nonrefundable $600 deposit fee is required to secure a seat in the program. In addition, a $200 late fee  will be added to all accounts not paid in full by the Tuition payment deadline.
Withdrawal & Cancellation Policy: If you paid the deposit fee but did not cancel your participation by the Tuition payment deadline, you are legally responsible for the full Tuition regardless of attendance at any IFR program. Please carefully read our Withdrawal & Cancellation Policy for further information.
Credit Card Processing Fee: A 2.5% processing fee is automatically incurred for all credit/debit card/online payments.
Academic Credit Opt Out: Students who wish to participate in an IFR field school without earning academic credit units may do so and receive the following discounts: $300 off a full program (4 or more weeks in length) or $200 off a short program (2-3 weeks in length).
Trip Cancellation Insurance: The IFR does not provide trip cancellation insurance. Read this Wall Street Journal article about travel insurance — it may help in making a decision whether such insurance is for you. If you do wish to purchase such insurance, Insure My Trip or Travel Guard are two possible resources you may wish to explore.
Accommodations
Students will be accommodated in small houses (about 2-3 rooms each) in Telheiro (Reguengos de Monsaraz), a small town near Perdigões. Each house has a kitchen, living room, and one bathroom. Shared rooms hold a maximum of 3 people. The houses will be cleaned twice a week. It is the students' responsibility to maintain the house clean for the rest of the week. Students will be taken by car to the site daily. Once a week, at the end of the day, students will be driven to the laundry.
Lunch and dinner will be provided. Breakfast is the students' responsibility. Sunday lunch is students' responsibility. Food and other amenities can be purchased at local stores. Three supermarkets are about a 15 minutes ride from Telheiro. Also, the restaurant Sem Fim is at a 5 minute walking distance from the houses.
Regarding dietary restrictions, since lunch is provided by Esporão's canteen of and dinner is provided by a local cook, it is difficult to accommodate any specifications rather than vegetarian. It is not possible to accommodate vegan or gluten free diets. The gastronomy in Alentejo is very rich and diverse, but also traditional and conservative.
On Sundays there will be field trips. Lunch is not included. On the 8th of August there will be an optional field trip to Mérida, Spain, charged separately.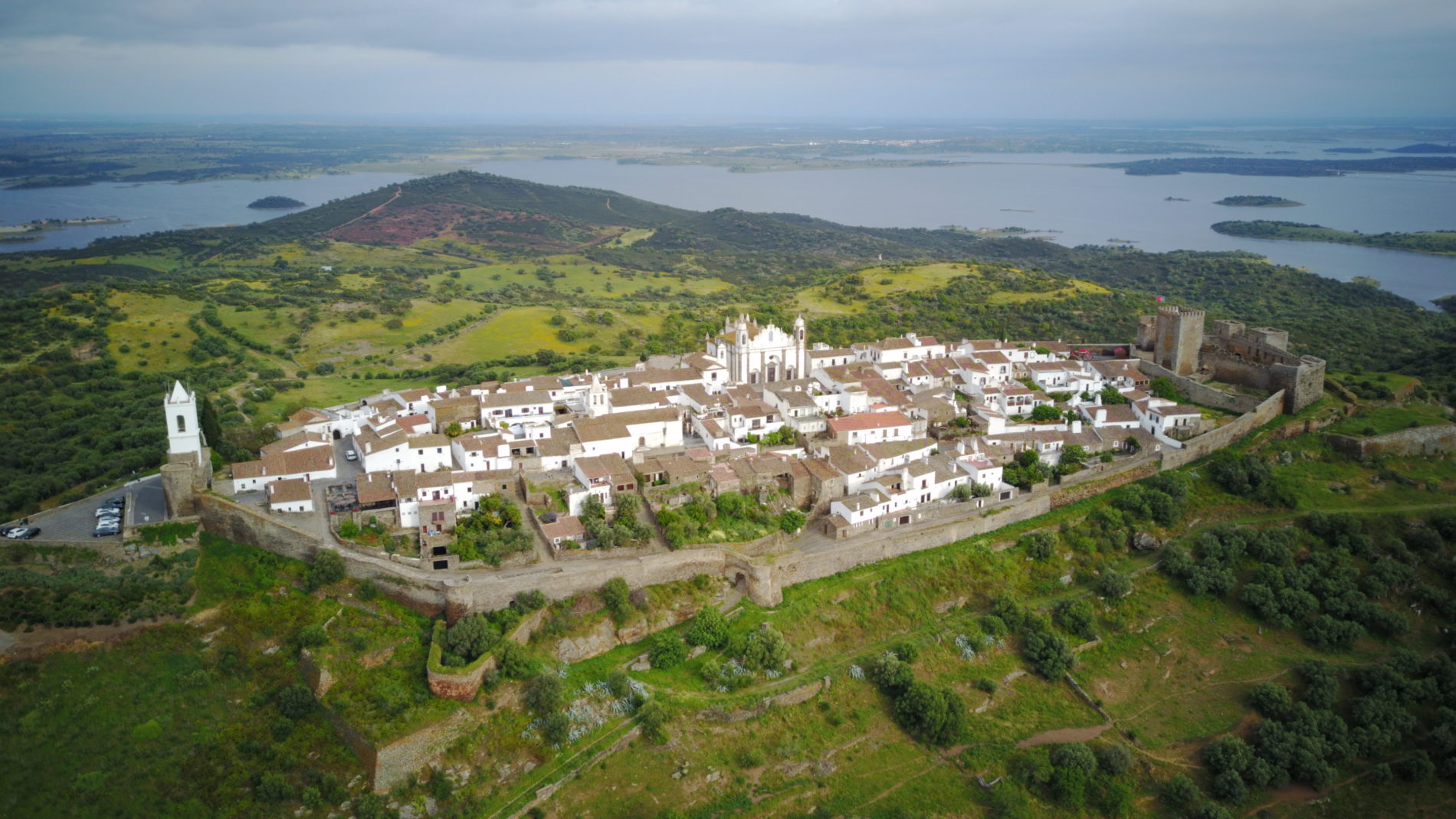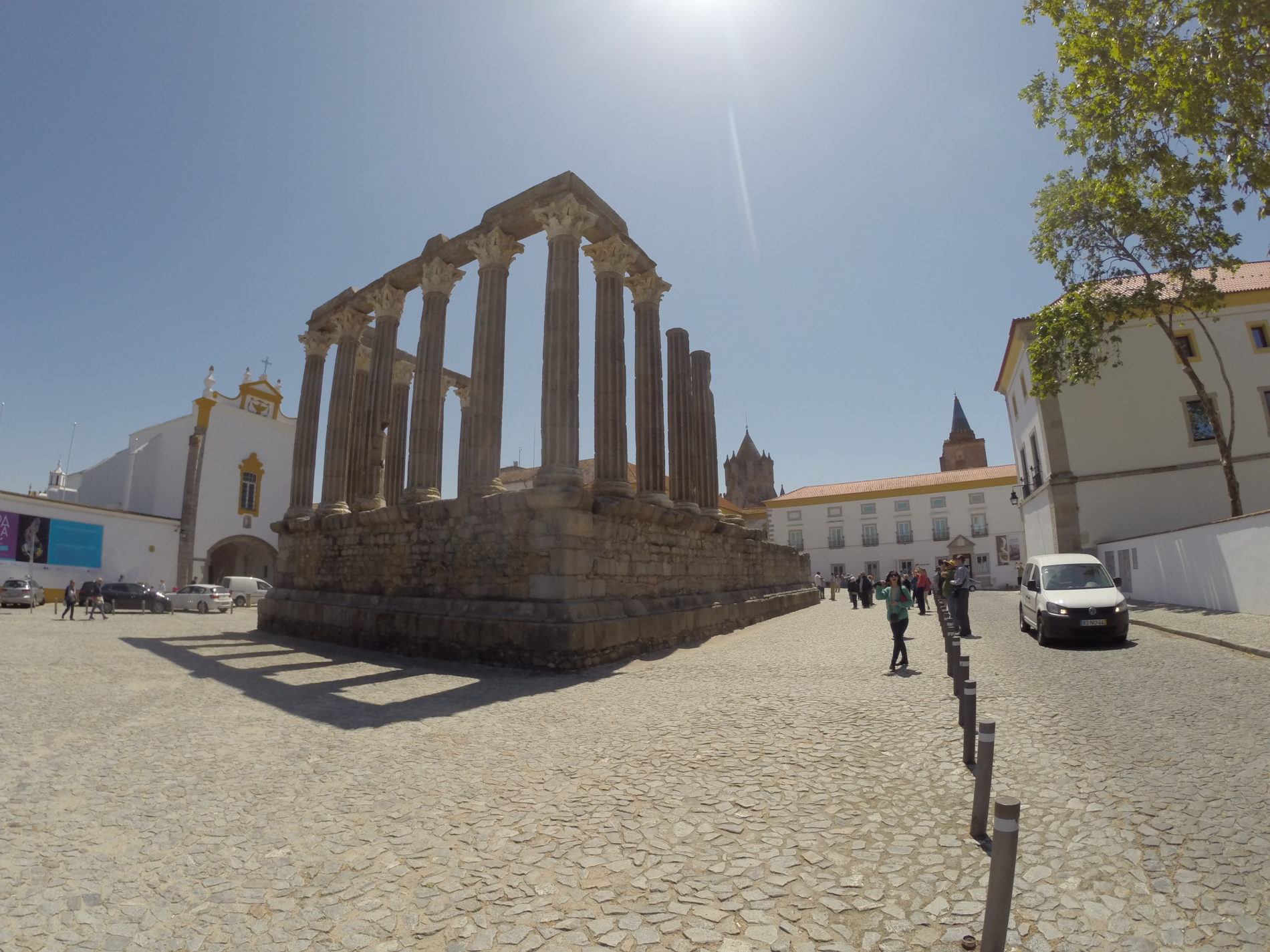 Travel Info
Hold purchasing your airline ticket until six (6) weeks prior to departure date. Natural disasters, political changes, weather conditions and a range of other factors may require the cancelation of a field school. The IFR typically takes a close look at local conditions 6-7 weeks prior to program beginning and make Go/No Go decisions by then. This time frame still allows the purchase of discounted airline tickets while protecting students from potential loss of airline ticket costs if we decide to cancel a program.
Students are responsible for making the necessary arrangements to get to the meeting point on July 19th, 2020. Exact meeting location and transfer hours will be set after enrollment, to make sure we adapt to the times students are arriving.
Students landing in Portela Airport in Lisbon, will be met by the project staff and transferred to Reguengos de Monsaraz.
Students arriving by any other means of transportation to Lisbon (train, bus, etc.), should make their way independently to the meeting point at the airport.
If you missed your connection or your flight is delayed, please call, text or email project director immediately. A local emergency cell phone number will be provided to all enrolled students.
August 22nd, last day of the field school, students will be driven back to Lisbon where they will arrive no later than 5:00pm. No flights should be booked prior to this arrival hour.
VISA REQUIREMENTS
Portugal is a member of the European Schengen Visa Agreement. As such, US citizens may enter Portugal for up to 90 days for tourist or business purposes without a visa. Your passport should be valid for at least 6 months after your designated departure date. Citizens of other countries should check the Portuguese Embassy website page at their home country for specific visa requirements.
Student Safety
The IFR primary concern is with education. Traveling and conducting field research involve risk. Students interested in participating in IFR programs must weigh whether the potential risk is worth the value of education provided. While risk is inherent in everything we do, we do not take risk lightly. The IFR engages in intensive review of each field school location prior to approval. Once a program is accepted, the IFR reviews each program annually to make sure it complies with all our standards and policies, including student safety.
Students attending IFR international programs are covered by a comprehensive Health Insurance policy that includes physical illness or injury, mental or chronic conditions. No deductible and 100% of costs are covered up to $250,000. In addition, we provide Political and Natural Disaster Evacuation policy, which allow us to remove students from field school location if local conditions change. Our field school directors are scholars that know field school locations and cultures well and are plugged in into local communities and state institution structures.
Students attending IFR domestic programs (within the US) must have their own health insurance and provide proof upon enrollment. IFR field school directors are familiar with local authorities and if in need of evacuation, local emergency services and/or law enforcement will be notified and activated.
The IFR has strong, explicit and robust policy towards discrimination and harassment in the field. If students feel they cannot discuss personal safety issues with field school staff, the IFR operates an emergency hotline where students may contact IFR personnel directly.
Call (877-839-4374) or email (info@ifrglobal.org) if you have questions about the safety of any particular program.