Overview
Borneo is a global biodiversity hotspot and is home to many endemic species, including the Bornean orangutan. The Borneo Nature Foundation (BNF) works to protect some of the most important tropical rainforests in Borneo by conducting wide-ranging biodiversity and forestry research to make the case for conservation and demonstrate and mitigate the impact of human activities. We train students, researchers and protected-area managers, and work with local partners to implement successful conservation projects on a landscape scale. Through our new Rungan Conservation Program, we are working with local stakeholders to highlight the critical importance of this forest, which is the largest unprotected lowland forest in central Borneo and home to over 2,000 critically endangered orangutans. During our field school, you will learn about the rainforest habitat, its biodiversity and its importance for key flagship and indicator species, including apes, butterflies, fish, and more. The field school will be led by experienced ecologist Prof. Frank van Veen  and will be carried out in partnership with the Muhammadiyah University of Palangka Raya, and supported by community members from Mungku Baru village who have an intimate knowledge of the Rungan forest. We have an ambitious study program planned, incorporating both in-field and lecture-based teaching, which provides a unique opportunity for students to learn about the forest while immersed in this diverse and fascinating environment.
Course Details
Enrollment Status: CLOSED

Course Type: Ecology & Environmental Conservation

Instructors: Prof. Frank van Veen, Dr Wendy M. Erb

Academic Credit: 4 Semester Credit Units (equivalent to 6 Quarter Units)
Instructors
The directors welcome emails and inquiries about the field course. More general information (tuition, health insurance, and payment schedule) can be found under the 'Students' tab above. Any further questions may be addressed to IFR staff. Additional details about course activities, schedule, travel, accommodation, and safety can be found on the syllabus. Contacting the directors or the IFR office is encouraged and appreciated. It may help you determine if this field school is a good fit for you.
The time I spent in Rungan with BNF was the most rewarding and valuable experience I could have ever hoped for. It was inspiring to join      such a fantastic community of people, with copious amounts of knowledge and a passion in line with my own. Being able to learn about incredibly important biodiversity and habitats, living in the heart of the Bornean rainforest, constantly teeming with noise and activity is such a fulfilling and awe inspiring experience which has got me thoroughly excited for the career ahead of me. I am so thankful for my experience on this expedition, for everything it taught me and I cannot wait to be waking up to the 4am gibbon calls once again.
My time on the Rungan expedition with BNF was incredible. I can genuinely say it was the best experience I've ever had. I was able to take part in a range of biodiversity surveys such as searching for orangutan nests, deploying camera traps, testing new-technology bat detectors, making new forestry plots and ground-truthing the vegetation. Also, setting out before dawn to hike to a remote spot in the forest to conduct gibbon triangulation, wading shoulder-deep into rivers to survey for fish and setting out butterfly and moths traps, from which we obtained such beautiful varieties, made up part of an average day in the Rungan! Not only did I gain such valuable field and tropical ecology experience, but I loved interacting with new people and cultures. I made life-long relationships with my fellow expedition members and local Indonesian students and guides. The BNF team were incredibly welcoming and I felt that the whole experience was very personal; you weren't just another volunteer in the crowd. I am thoroughly looking forward to returning to Kalimantan to work with BNF on my masters project next year!
My experience on the Rungan expedition was filled with amazing wildlife and hilarious memories, all of which I will never forget. Waking up to the sound of Gibbons, going on night walks and the conversion of camp into a swimming pool/fishing ground during heavy floods were some of the highlights for me. Morale was always high and there was a big community feel with everyone gathering together each evening to eat and share their stories of the day and what wildlife they had encountered. It felt so great being fully immersed in jungle life, surrounded by friendly and passionate people, all whilst making a valuable contribution to science and the conservation of the forest. This expedition has resulted in me changing my previous post-graduate plans to instead return to Borneo to carry out an MRres project. I am counting down the days until I am back in the Rungan!
The expedition to Borneo was extremely valuable to me not only in increasing my research experience but in personal growth. I felt that being surrounded by amazing researchers, fellow students and local people with immense forestry knowledge was just incredible and was such a great opportunity to learn. It helped me understand more about forestry ecosystems and the importance of protecting them. Throughout the trip I gained valuable research skills and knowledge that I can now use for my future and taking my research to the next level. Overall the camp is a fantastic atmosphere to live and work in and is honestly one of the best ways to spend a summer.
This gave me the opportunity to be involved in research that can be used in important conservation work. I'd never travelled to a place that was so far away and so different from my own before and I loved being able to experience the different cultures. It was amazing to be immersed in the wilderness of the forest and wake up to the sound of gibbons.
It's a great opportunity for undergraduates to get involved in real novel research and understand how it works and also the dedication required to make it happen. It's also just a great experience in itself because it allows people to see Borneo and the habitats in a way that isn't really accessible to the general public, by immersing yourself in the local culture as well as the habitats due to the remoteness of camp. Also offers BNF the chance to share their work with a wider international audience and beyond normal academic circles by people sharing their experiences.
Tuition Includes:
Cost of Instruction
Cost of Credit Units
All local transportation
Health & Evacuation Insurance
Room & Board
Student Fees
This program requires an online application — there is no fee to submit an application. Once admitted, a payment of the nonrefundable deposit fee is required to secure a place in the program(s). The Tuition balance (total program cost minus the deposit fee) must be paid prior to the Tuition deadline as listed above under "Course Details." A $200 late fee will be added to all accounts not paid in full by the Tuition deadline.
Early Decision Enrollment (Nov 1, 2019 through Jan 10, 2020): A reduced, nonrefundable $300 deposit fee is required to secure a seat in the program. This deposit is part of the total Tuition and NOT in addition to it.
Regular Enrollment (Jan 11, 2020 through payment deadline): A nonrefundable $500 deposit fee is required to secure a seat in the program. This deposit is part of the total Tuition and NOT in addition to it.
Late Enrollment (payment deadline forward): A nonrefundable $600 deposit fee is required to secure a seat in the program. In addition, a $200 late fee will be added to all accounts not paid in full by the Tuition payment deadline.
Withdrawal & Cancellation Policy: If you paid the deposit fee but did not cancel your participation by the Tuition payment deadline, you are legally responsible for the full Tuition regardless of attendance at any IFR program. Please carefully read our Withdrawal & Cancellation Policy for further information.
Credit Card Processing Fee: A 2.5% processing fee is automatically incurred for all credit/debit card/online payments.
Academic Credit Opt Out: Students who wish to participate in an IFR field school without earning academic credit units may do so and receive the following discounts: $300 off a full program (4 or more weeks in length) or $200 off a short program (2-3 weeks in length).
Trip Cancellation Insurance: The IFR does not provide trip cancellation insurance. Read this Wall Street Journal article about travel insurance — it may help in making a decision whether such insurance is for you. If you do wish to purchase such insurance, AON Student Insurance, Insuremytrip.com or Travelguard.com are two possible resources you may wish to explore.
Accommodations
The field site is a semi-permanent camp which consists of several tent structures with tarpaulin roofs and cots for each student constructed from rice sacks. All structures are single-sex and students are required to bring their own sleeping bag, pillow and mosquito net. There is no electricity at camp apart from a few hours each evening via generator, and no air conditioning or fans are available at the camp. There is no internet signal at camp, but some phones may receive a weak phone signal inside the forest near camp or on the outskirts of the village. However, BNF always has a fully functioning SAT phone in case of emergencies. There is a common area with a set of tables for the students to work and eat at and a separate kitchen/eating space.
At camp all toilets are squat toilets, as is standard throughout Indonesia, and the camp is equipped with a sewage system. The bathroom in Indonesia is called a 'mandi'. 'To mandi' is to take a shower. These are cubicles with a water supply, in a large bucket, which you pour over yourself. There is no hot water, but water is instead pumped from the river to be used for the bathrooms and washing facilities. There is also a river that flows next to camp, which has separate designated areas for bathing and washing dishes/clothes if students choose to bathe there instead.
Meals are served at camp regularly at 7am, midday and at 6pm. Lunch boxes are available for teams who will be in the forest all day and snacks (e.g. peanuts, biscuits) are provided for students each day going into the forest. Meals are traditional Indonesian food, which includes rice with every meal. Drinking water and hot water for tea, coffee and hot chocolate is pumped from the river and is freely available at camp. BNF recommends students bring water purification tablets with them. BNF makes every effort to accommodate vegetarian, vegan and any other dietary preferences/food allergies at camp. This will be more difficult for the time spent in Palangka Raya, especially for vegans, so BNF recommends students consider bringing supplements/multi-vitamins along with them. There are no fridge/freezer facilities at camp, so fresh food is transported to camp by porters from the local village. Please note: a severe peanut, soy or egg allergy could be difficult to accommodate, as these foods are used frequently in Indonesian cooking, but BNF has no problem with accommodating gluten or lactose intolerant diets.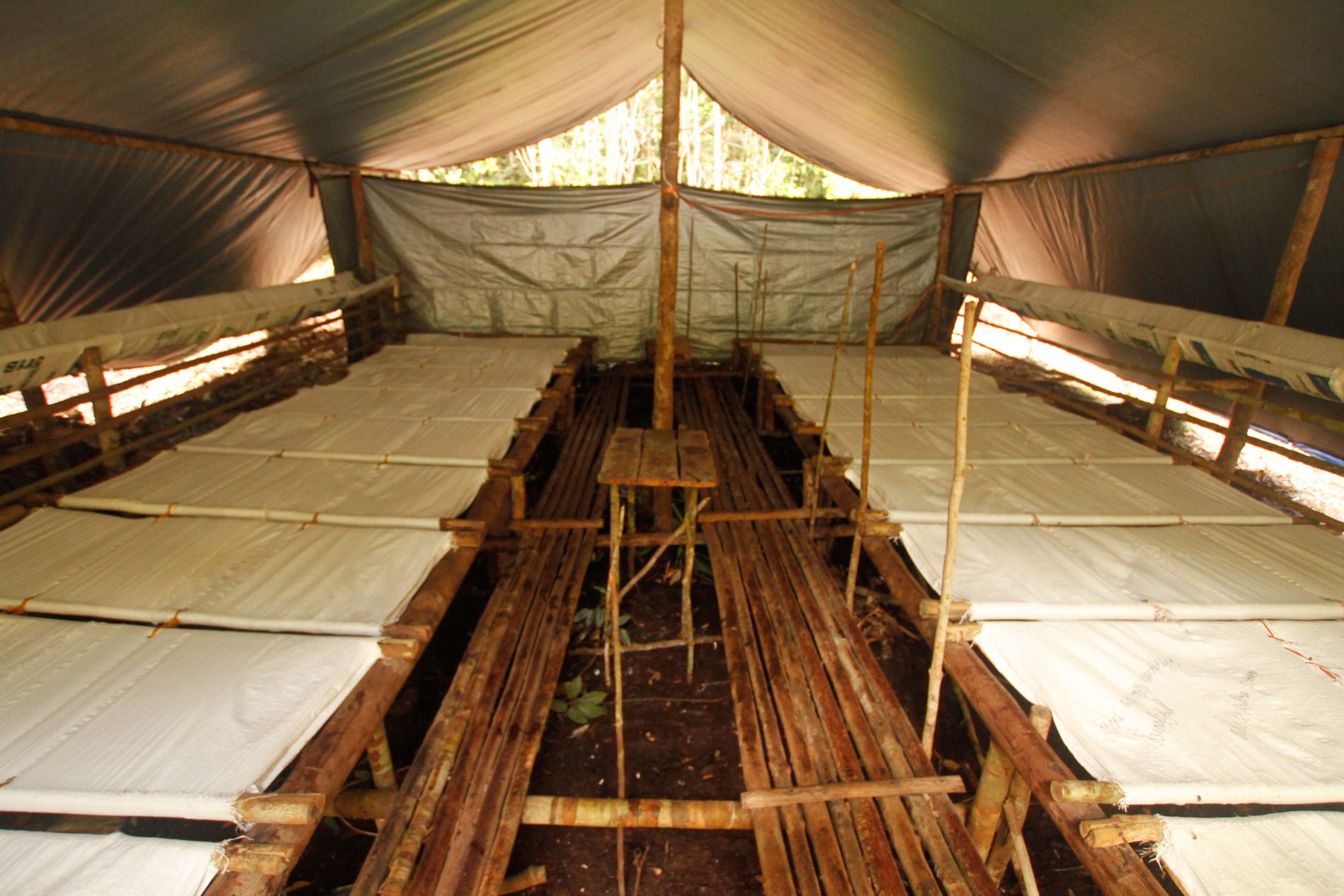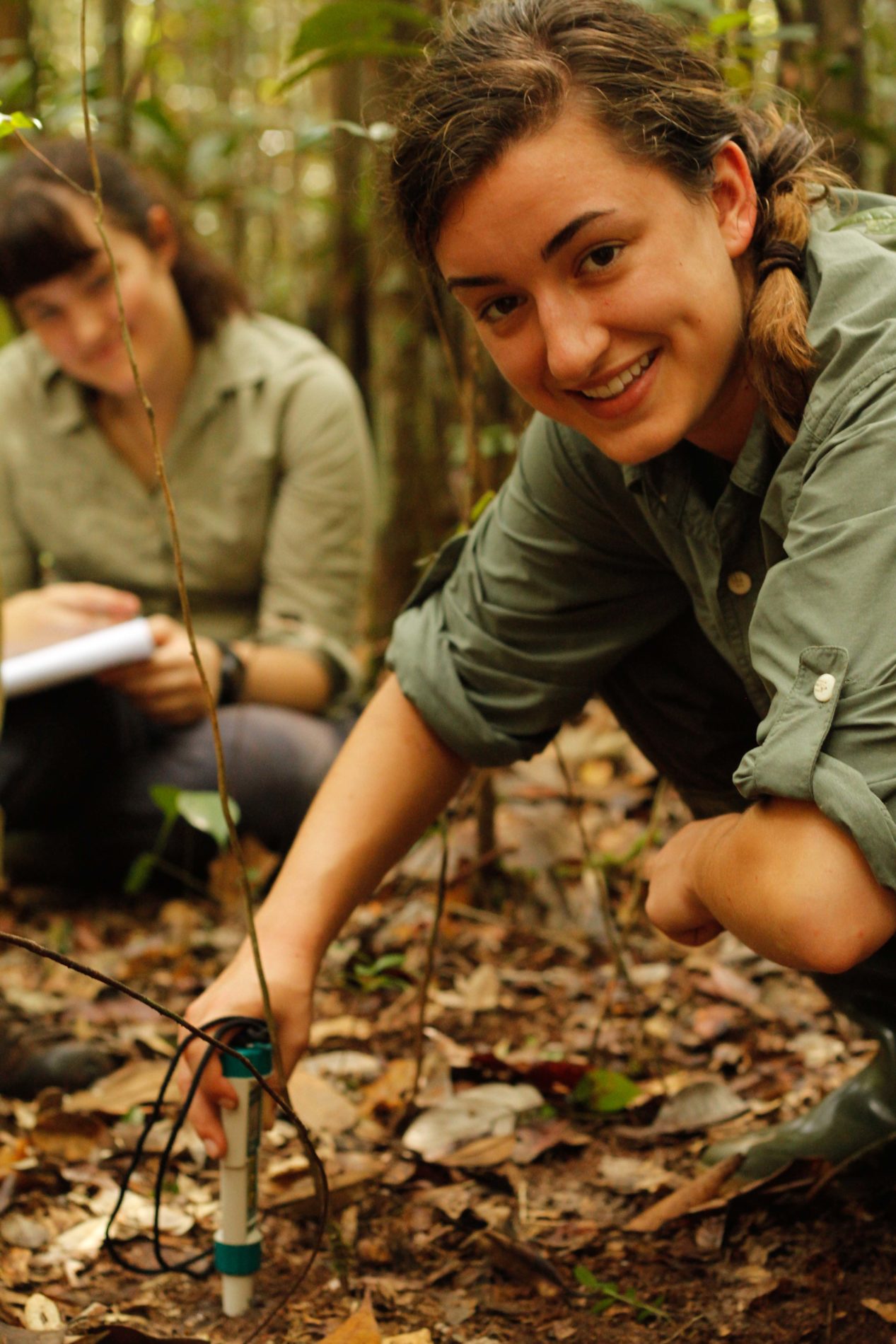 Travel Info
Please hold purchasing your airline ticket until six (6) weeks prior to departure date. Natural disasters, political changes, weather conditions and a range of other factors may require the cancellation of a field school. The IFR typically takes a close look at local conditions 6-7 weeks prior to program beginning and makes Go/No Go decisions by then. Such a time frame still allows the purchase of deeply discounted airline tickets while protecting students from potential loss of airline ticket costs if we decide to cancel a program.
Students can book their international flights through a travel agency, the airline's website or via an online flight search engine. Students will need to fly into Soekarno-Hatta Airport in Jakarta. Students will also need to purchase a domestic return flight from Jakarta to Tjilik Riwut Airport in Palangka Raya. Tjilik Riwut is not an international airport. We strongly recommend that students fly Garuda to Palangka Raya as tickets can be purchased in advance using the airline's website which is secure and can process credit card payments. 
At immigration in Jakarta, agents will require students to show a return ticket out of Indonesia, so it is necessary to purchase a ticket to leave the country prior to arrival. For international flights, United, American or Asian airlines such as ANA, Japan Airlines are usually the cheapest options flying from the U.S. to Indonesia. These can be booked using a travel agency, the airline's website or cut-price websites such as expedia.com, skyscanner.com or priceline.com.
Students need to book their domestic flight to arrive into Palangka Raya on the start date of the course and BNF recommends booking a domestic Garuda flight. At the time of writing, Garuda offer two flights per day from Jakarta to Palangka Raya, at 05:35am and 2:55pm. Students also need to book their flight leaving from Palangka Raya on the final day of the course. Flights to Jakarta on Garuda are currently scheduled for 8:20am and 5:30pm. 
Upon arrival, students will be greeted by Borneo Nature Foundation staff at the arrivals exit of Tjilik Riwut Airport. Please be advised, if students choose to book other flights, we will not be responsible from transport to and from the airport and hotel, and students will be required to arrange their own transportation to the hotel in Palangka Raya. We recommend ensuring at least four hours between your domestic arrival/departure time and international arrival/departure time for transferring at Jakarta International Airport. If students miss their connection or flight is delayed, please contact join@borneonature.org. A local emergency cell phone number will be provided to all enrolled students. We request that all students send a copy of their itinerary to join@borneonature.org at least two weeks prior to their arrival to arrange meeting at the airport.
VISA Requirements
Please see syllabus for detailed instructions on how to obtain a Social Cultural Visa to visit Indonesia.
Student Safety
The IFR primary concern is with education. Traveling and joining forest activities involve risk. Students interested in participating in IFR programs must weigh whether the potential risk is worth the value of the education provided. While risk is inherent in everything we do, we do not take risk lightly. The IFR engages in intensive review of each field school location prior to approval. Once a program is accepted, the IFR reviews each program annually to make sure it complies with all our standards and policies, including student safety.
Students attending IFR international programs are covered by a comprehensive Health Insurance policy that includes physical illness or injury, mental or chronic conditions. No deductible and 100% of costs are covered up to $250,000. In addition, we provide a Political and Natural Disaster Evacuation policy, which allows us to remove students from field school locations if local conditions change. Our field school directors are scholars who know the field school locations and cultures well and are plugged in to local communities and state institution structures.
Students attending IFR domestic programs (within the US) must have their own health insurance and provide proof upon enrollment. IFR field school directors are familiar with local authorities and, if in need of evacuation, local emergency services and/or law enforcement will be notified and activated.
The IFR has strong, explicit and robust policy towards discrimination and harassment in the field. If students feel they cannot discuss personal safety issues with field school staff, the IFR operates an emergency hotline where students may contact IFR personnel directly.
Call us at 877-839-4374 or email us at info@ifrglobal.org if you have questions about the safety of any particular program.