Overview
Currently eighty-eight percent of large scale screens of human genetic variation and ninety-five percent of clinical trials exclusively feature individuals of European ancestry. As a result the future of biomedicine (i.e. personalized, predictive, and preventative medicine) does not include underrepresented minorities (including Indigenous peoples). This bias and systematic lack of engagement of underrepresented minorities/ Indigenous people in both clinical trials and genome studies is partially the result of a history of distrust. Through the Indigenous Futures Lab (IFL) Field School we will train the next-generation of global health professionals to imagine, promote, and sustain a future where Indigenous people are partners in and not subjects of genetic research.
The IFL Field School is a medical anthropology/global health -based field school that utilizes community-based participatory research methods (CBPR) to train student participants to engage Indigenous communities using culturally sustainable methods, and co-develop novel hypothesis related to Indigenous health. In partnership with the Moruroa e tatou association, the Atitia Center and the University of California Berkeley Gump Research Station (all located in Mo'orea, Tahiti), we have established a field school lead by an interdisciplinary team of Indigenous/Pasifika scholars. Our goal is to recruit Polynesian community members as participants in a long-term study to identify the impact of colonialism on the human genome.
Instructors
The directors welcome emails and inquiries about the research elements of this project. More general information (tuition, health insurance, and payment schedule) can be found under the 'Students' tab above. Any further questions may be addressed to IFR staff. Additional details about research, course schedule, travel, accommodation, and safety can be found on the syllabus. Contacting the directors or the IFR office is encouraged and appreciated. It may help you determine if this field school is a good fit for you.
This is a new IFR field school. No student testimonials are available at this time.
Tuition Includes:
Cost of Instruction
Cost of Academic Credit Units
Room & Board
All Local Transportation
Health & Evacuation Insurance
Student Fees
This program requires an online application — there is no fee to submit an application. Once admitted, a payment of the nonrefundable deposit fee is required to secure a place in the program(s). The Tuition balance (total program cost minus the deposit fee) must be paid prior to the Tuition deadline as listed above under "Course Details." A $200 late fee will be added to all accounts not paid in full by the Tuition deadline.
Early Decision Enrollment (Nov 1, 2019 through Jan 10, 2020): A reduced, nonrefundable $300 deposit fee is required to secure a seat in the program. This deposit is part of the total Tuition and NOT in addition to it.
Regular Enrollment (Jan 11, 2020 through payment deadline): A nonrefundable $500 deposit fee is required to secure a seat in the program. This deposit is part of the total Tuition and NOT in addition to it.
Late Enrollment (payment deadline forward): A nonrefundable $600 deposit fee is required to secure a seat in the program. In addition, a $200 late fee  will be added to all accounts not paid in full by the Tuition payment deadline.
Withdrawal & Cancellation Policy: If you paid the deposit fee but did not cancel your participation by the Tuition payment deadline, you are legally responsible for the full Tuition regardless of attendance at any IFR program. Please carefully read our Withdrawal & Cancellation Policy for further information.
Credit Card Processing Fee: A 2.5% processing fee is automatically incurred for all credit/debit card/online payments.
Academic Credit Opt Out: Students who wish to participate in an IFR field school without earning academic credit units may do so and receive the following discounts: $300 off a full program (4 or more weeks in length) or $200 off a short program (2-3 weeks in length).
Trip Cancellation Insurance: The IFR does not provide trip cancellation insurance. Read this Wall Street Journal article about travel insurance — it may help in making a decision whether such insurance is for you. If you do wish to purchase such insurance, Insure My Trip or Travel Guard are two possible resources you may wish to explore.
Accommodations
Students and instructors will stay in the UC Berkley Gump Station Dorms, a multipurpose facility and the Atitia community center located next to the UC Berkeley Gump Research Station. In this community center students will share unfurnished private rooms and should bring sleeping bags, camping mats, and mosquito nets. 
Both the UC Gump research station and the Atitia Center have kitchen facilities and all meals will cooked by committee with students and staff organizing a shared cooking schedule. Any allergies will be strictly monitored and dietary restrictions such as vegetarianism will be accommodated.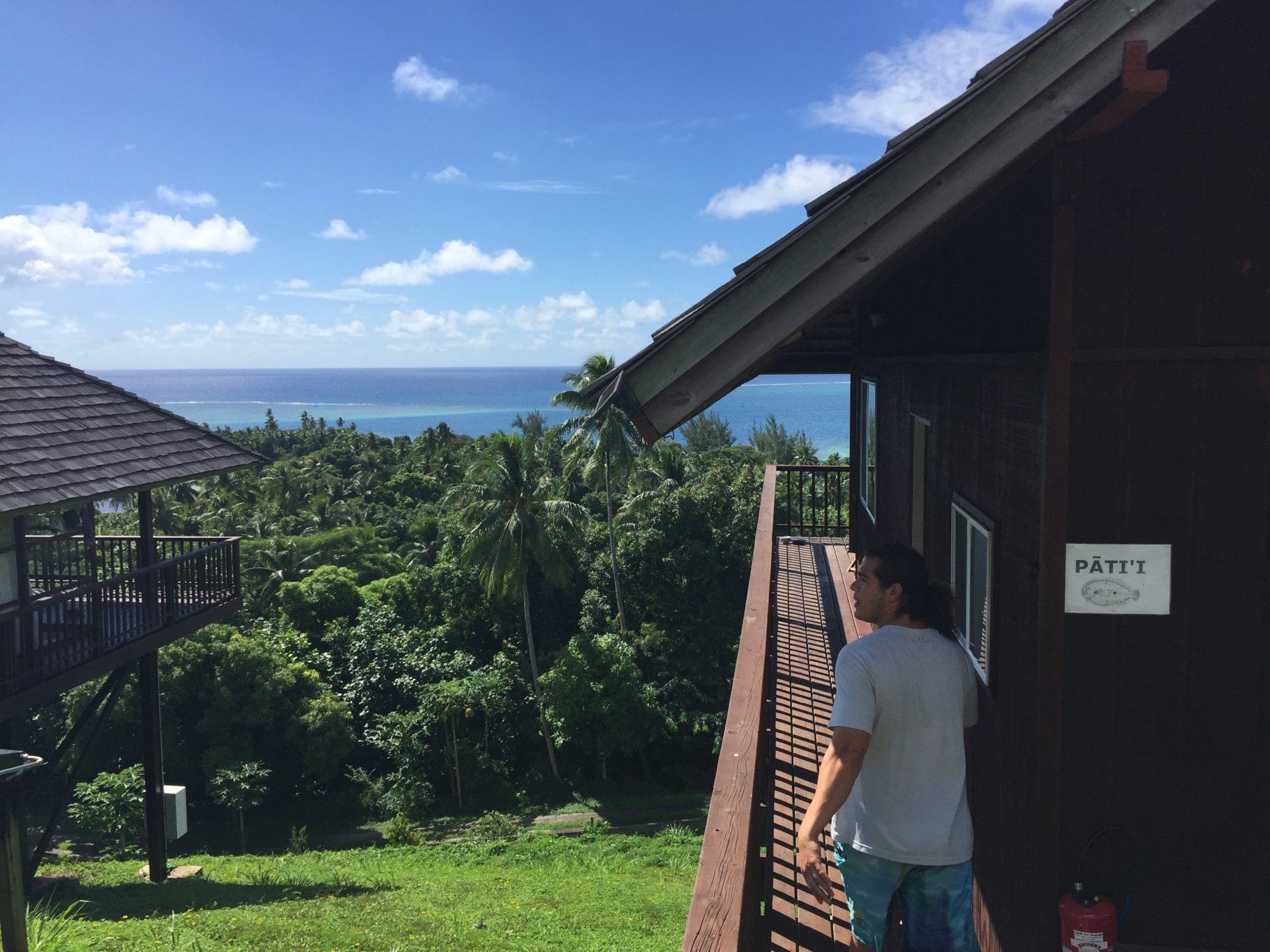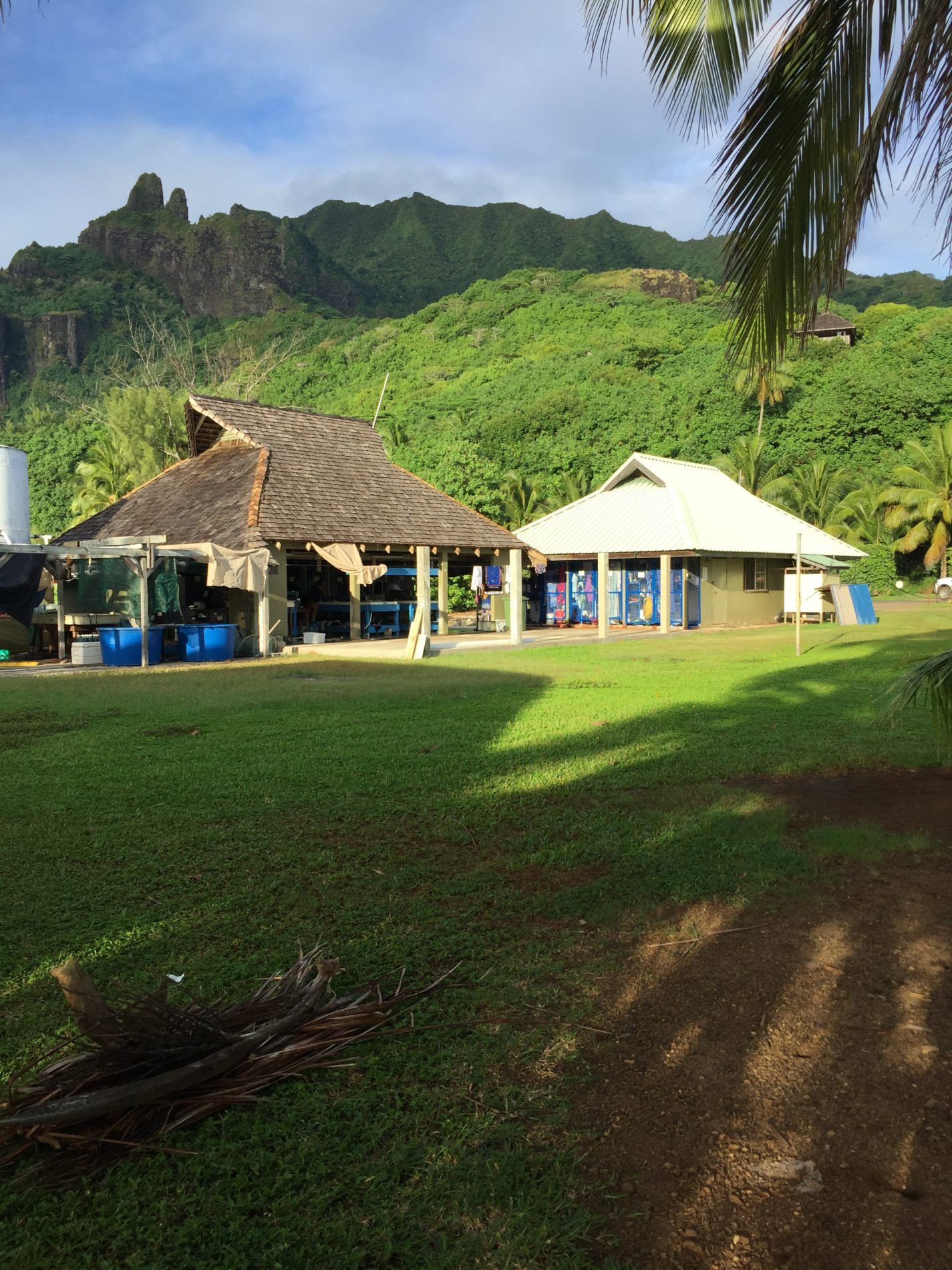 Travel Info
We suggest you hold purchasing your airline ticket until six (6) weeks prior to departure date. Natural disasters, political changes, weather conditions and a range of other factors may require the cancelation of a field school. The IFR typically takes a close look at local conditions 6-7 weeks prior to program beginning and make Go/No Go decisions by then. Such time frame still allows the purchase deeply discounted airline tickets while protecting students from potential loss if airline ticket costs if we decide to cancel a program. 
All students will fly into Pape'ete, Tahitit (PPE), and will be picked up at the airport by the instructors on Sunday, June 21, between 12 pm – 5 pm. From the airport they will be driven to the Ferry Terminal and transported to Mo'orea. 
If you missed your connection or your flight is delayed, please call, text or email the project director immediately. A local emergency cell phone number will be provided to all enrolled students. 
VISA REQUIREMENTS 
As this field school will be in French Polynesia, there are no visa requirements for US citizens. However, students must bring their passports. Non-US Citizens are asked to check the embassy website page at their home country for specific visa requirements. 
Student Safety
The IFR primary concern is with education. Traveling and conducting field research involve risk. Students interested in participating in IFR programs must weigh whether the potential risk is worth the value of education provided. While risk is inherent in everything we do, we do not take risk lightly. The IFR engages in intensive review of each field school location prior to approval. Once a program is accepted, the IFR reviews each program annually to make sure it complies with all our standards and policies, including student safety.
Students attending IFR international programs are covered by a comprehensive Health Insurance policy that includes physical illness or injury, mental or chronic conditions. No deductible and 100% of costs are covered up to $250,000. In addition, we provide Political and Natural Disaster Evacuation policy, which allow us to remove students from field school location if local conditions change. Our field school directors are scholars that know field school locations and cultures well and are plugged in into local communities and state institution structures.
Students attending IFR domestic programs (within the US) must have their own health insurance and provide proof upon enrollment. IFR field school directors are familiar with local authorities and if in need of evacuation, local emergency services and/or law enforcement will be notified and activated.
The IFR has strong, explicit and robust policy towards discrimination and harassment in the field. If students feel they cannot discuss personal safety issues with field school staff, the IFR operates an emergency hotline where students may contact IFR personnel directly.
Call us at 877-839-4374 or email us at info@ifrglobal.org if you have questions about the safety of any particular program.