Overview
The Byzantine Cold Case File project is an excellent opportunity for students to gain a scientific glimpse into Early Christianity through a hands-on archaeological experience within the premises of an impressive monastery complex which emerged as early as the 5th century CE on the Black Sea coast of the Byzantine Empire. The monastery church, a massive building – unusual for Balkan architecture – points to the Eastern origin of the complex's founders. The building size, the monumental walls, the remarkable mosaic floors, the precious marble decoration, the underground crypt and the set of three reliquaries (marble, silver and golden) hidden inside, reveal one of the most impressive and extraordinary Early Christian monuments in the Balkans. The recent excavations proved that the temple was just the center of a large cloister which is the focus of the current research. The 2020 excavations will be located in the representative colonnaded atrium, where the multi-layer stratigraphy bears record for at least four reconstruction periods and can give a detailed picture of the whole two-century lifespan of the monastery – the dynamic and turbulent 5th and 6th centuries of the Early Byzantine Empire. The site is situated near Varna, ancient Odessos, on the Bulgarian Black Sea coast. The participants will be accommodated in Varna downtown – a regional administrative center, sea resort and historic town with rich cultural heritage. The program includes excavations, finds processing, various workshops, lectures and presentations by specialists in the field of Early Christian and Late Antiquity art and archaeology, as well as trips to heritage sites along the western Black Sea Coast and Bulgaria.
Course Details
Enrollment Status: CLOSED

Course Type: Field Archaeology, Byzantine, Classical

Instructors: Dr. Vassil Tenekedjiev & Prof. Alexander Minchev

Academic Credit: 8 Semester Credit Units (equivalent to 12 Quarter Units)
Instructors
The directors welcome emails and inquiries about the research elements of this project. More general information (tuition, health insurance, and payment schedule) can be found under the 'Students' tab above. Any further questions may be addressed to IFR staff. Additional details about research, course schedule, travel, accommodation, and safety can be found on the syllabus. Contacting the directors or the IFR office is encouraged and appreciated. It may help you determine if this field school is a good fit for you.
"It was fun to see all the different parts of one site that people can have access to and what their responsibilities were. Everybody had something to do and it varied from person to person so I found myself surrounded by very hard-working people which is motivating."
Tuition Includes:
Cost of Instruction
Cost of Academic Credits Units
Room & Board
All Onsite Transportation
Health & Evacuation Insurance
Student Fees
This program requires an online application — there is no fee to submit an application. Once admitted, a payment of the nonrefundable deposit fee is required to secure a place in the program(s). The Tuition balance (total program cost minus the deposit fee) must be paid prior to the Tuition deadline as listed above under "Course Details." A $200 late fee will be added to all accounts not paid in full by the Tuition deadline.
Early Decision Enrollment (Nov 1, 2019 through Jan 10, 2020): A reduced, nonrefundable $300 deposit fee is required to secure a seat in the program. This deposit is part of the total Tuition and NOT in addition to it.
Regular Enrollment (Jan 11, 2020 through payment deadline): A nonrefundable $500 deposit fee is required to secure a seat in the program. This deposit is part of the total Tuition and NOT in addition to it.
Late Enrollment (payment deadline forward): A nonrefundable $600 deposit fee is required to secure a seat in the program. In addition, a $200 late fee  will be added to all accounts not paid in full by the Tuition payment deadline.
Withdrawal & Cancellation Policy: If you paid the deposit fee but did not cancel your participation by the Tuition payment deadline, you are legally responsible for the full Tuition regardless of attendance at any IFR program. Please carefully read our Withdrawal & Cancellation Policy for further information.
Credit Card Processing Fee: A 2.5% processing fee is automatically incurred for all credit/debit card/online payments.
Academic Credit Opt Out: Students who wish to participate in an IFR field school without earning academic credit units may do so and receive the following discounts: $300 off a full program (4 or more weeks in length) or $200 off a short program (2-3 weeks in length).
Trip Cancellation Insurance: The IFR does not provide trip cancellation insurance. Read this Wall Street Journal article about travel insurance — it may help in making a decision whether such insurance is for you. If you do wish to purchase such insurance, Insure My Trip or Travel Guard are two possible resources you may wish to explore.
Accommodations
Students will reside at Orbita Hotel in comfortable rooms with two to three beds each (bathrooms with shower and WC, TV, air-conditioning and fridge). Laundry service and free Wi-Fi are available at the hotel. Participants are not expected to bring any additional equipment, beddings or towels. Single rooms are available upon request for the supplement of 120 EUR per week. Staying an extra day at the hotel costs 30 EUR (per night per person). The distance from the hotel to the site is app. 8 km/4.5 mi, and it takes app. 15 min drive. Daily shuttle service will bring students to and from the site.
MEALS
Three meals per day are covered by tuition. Meals usually take place (except the brown-bag lunches during the excursions) at a local restaurant. This field school can accommodate vegetarians and individuals with lactose intolerance diet. Vegans and people with kosher and gluten-free diets may not be accommodated at this location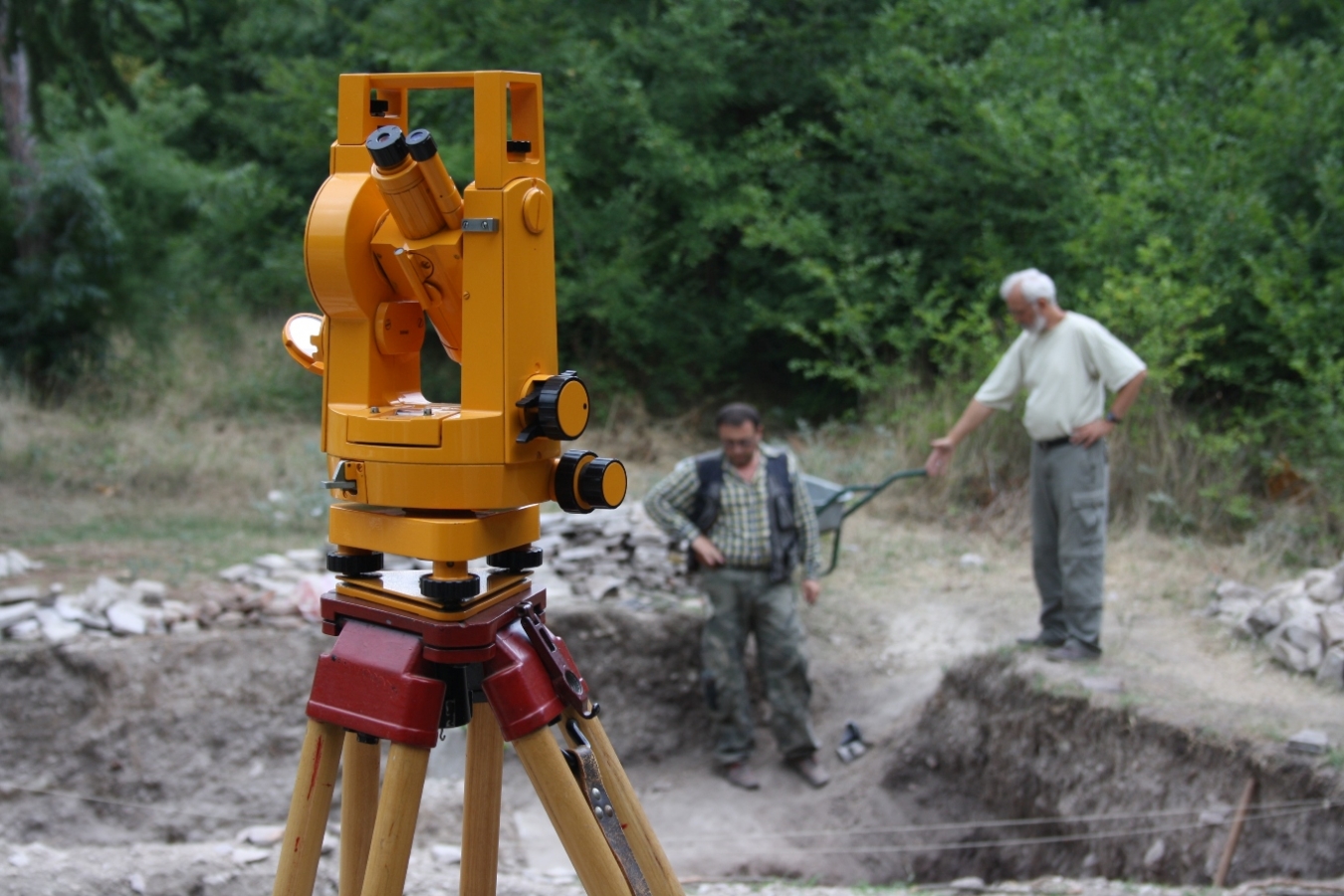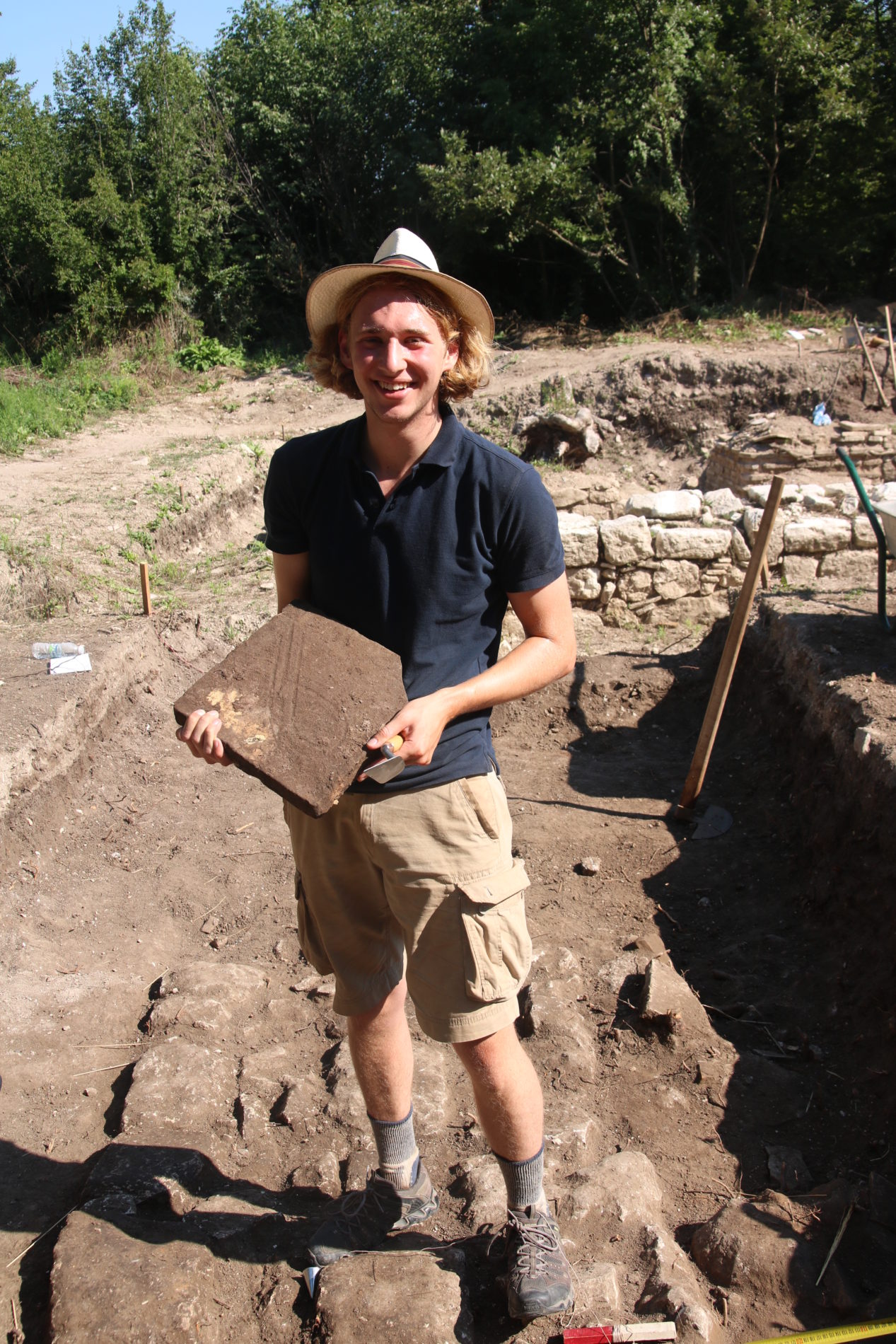 Travel Info
Please wait to purchase your airline ticket until six (6) weeks prior to departure date. Natural disasters, political changes, weather conditions and a range of other factors may require the cancellation of a field school. The IFR typically takes a close look at local conditions 6-7 weeks prior to program beginning and make Go/No Go decisions by then. This time frame still allows the purchase of discounted airline tickets while protecting students from potential loss of airline ticket costs if we decide to cancel a program.
The arrival is on July 20th at 7:45 PM members of the Balkan Heritage team will meet the students and take them to a restaurant for the Welcome dinner. The meeting point is at the reception of Orbita hotel. 
Students who arrive at Varna Airport (VAR) are advised to take a taxi to Orbita Hotel or to their place of accommodation (if it is different). The taxi company that has an official contract with Varna Airport is Triumf Taxi http://triumftaxi.com/en/ We strongly recommend using its service. 
Bus lines connect Varna with Burgas, Sofia (the Bulgarian capital) and Plovdiv. 
A transfer from Burgas, Sofia or from other towns in Bulgaria may be arranged upon request for an additional fee. Individual or group transfers' price may vary from 50 to 280 USD depending on both distance and number of passengers.Students will receive travel sheet with detailed travel information in advance. 
If you missed your connection or your flight was delayed/canceled, call, text or email the project staff (email: bhfs.admissions@gmail.com ). Local contact information will be provided to enrolled students. 
VISA REQUIREMENTS 
Citizens of EU, EEA, USA, Canada, Japan, Republic of Korea, Australia and New Zealand do not need a visa to visit Bulgaria for up to 90 days. Citizens of all other countries may need a visa. The Balkan Heritage Foundation can send an official invitation letter that should be used at the relevant embassy to secure a visa to the program. 
For more information visit the Balkan Heritage Foundation website and links provided there.
Student Safety
The IFR primary concern is with education. Traveling and conducting field research involves risk. Students interested in participating in IFR programs must weigh whether the potential risk is worth the value of education provided. While risk is inherent in everything we do, we do not take risk lightly. The IFR engages in intensive review of each field school location prior to approval. Once a program is accepted, the IFR reviews each program annually to make sure it complies with all our standards and policies, including student safety.
Students attending IFR international programs are covered by a comprehensive Health Insurance policy that includes physical illness or injury, mental or chronic conditions. No deductible and 100% of costs are covered up to $250,000. In addition, we provide Political and Natural Disaster Evacuation policy, which allow us to remove students from field school location if local conditions change. Our field school directors are scholars that know field school locations and cultures well and are plugged in into local communities and state institution structures.
Students attending IFR domestic programs (within the US) must have their own health insurance and provide proof upon enrollment. IFR field school directors are familiar with local authorities and if in need of evacuation, local emergency services and/or law enforcement will be notified and activated.
The IFR has strong, explicit and robust policy towards discrimination and harassment in the field. If students feel they cannot discuss personal safety issues with field school staff, the IFR operates an emergency hotline where students may contact IFR personnel directly.
Call (877-839-4374) or email (info@ifrglobal.org) if you have questions about the safety of any particular program.