MISSION & VISION
   Raise awareness and enhance the protection of our shared human past.

   Reinforce the idea that archaeology is a public good by fortifying the place the discipline holds in the public consciousness and imagination.

   Expand the offerings of archaeology field schools to students across the world.

   Develop a system of excellence in both research and pedagogy.

   Use economies of scale to ensure the affordability,
growth and sustainability of our field schools.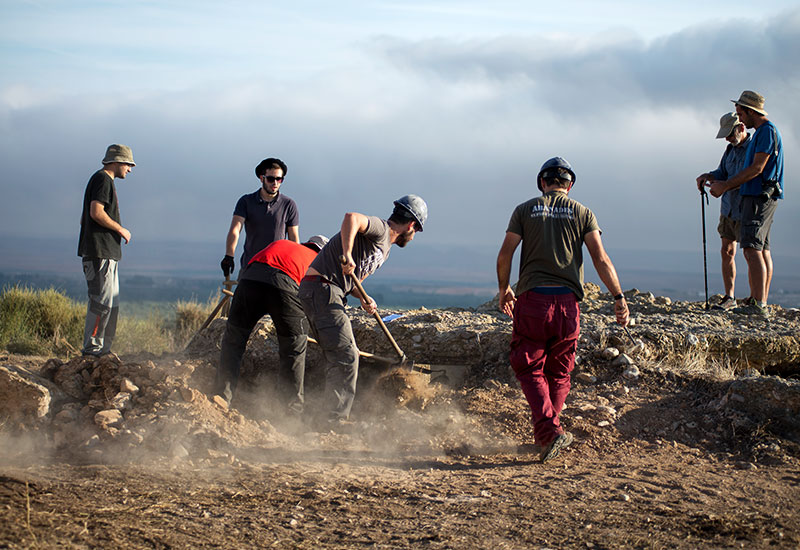 The IFR Story
The Institute for Field Research (IFR) was created in March 2011 by a group of leading academic archaeologists (see our Board of Directors). Operating as an independent, nonprofit academic organization has allowed us to break down traditional institutional barriers and deliver archaeology field schools to students regardless of the university in which they matriculate.  Furthermore, by working with leading scholars from universities around the world, the IFR delivers a broad range of regional and temporal programs while ensuring excellence in research and teaching.  Students are no longer limited to the expertise of faculty members at their home campus, and faculty can recruit the best students from across the world.
The IFR offers a unique model to ensure excellence in our field schools. Each program is peer-reviewed, each year, by our Academic Board. New program application process is rigorous and involved. No program is allowed to submit an application before a site visit by IFR academic staff or Board members – anywhere in the world. Existing programs are evaluated both on the merit of research and commitment to pedagogy. This investment in quality controls yields exceptional programs that produce outstanding research and remarkable students.
Students attending any IFR field school are awarded academic credit units through our academic partner, Connecticut College. Connecticut College is a private, highly ranked liberal arts institution with a deep commitment to undergraduate education.
MEET THE TEAM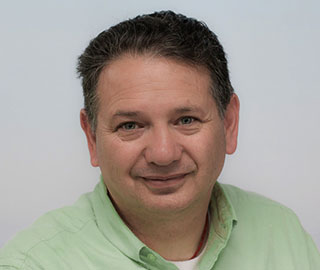 Dr. Ran Boytner
Executive Director & Founder
Ran Boytner is the Founding Executive Director of the IFR. He earned his Ph.D. degree in archaeology from UCLA in 1998 and worked extensively in archaeological excavations in Peru, Ecuador, Chile, Israel and California. Until 2010, he was the Director for International Research at the Cotsen Institute of Archaeology at UCLA, a position he left to establish the IFR.
Dr. Boytner specializes in complex societies, the relationships between archaeology and politics, and ancient textiles and dyes. Dr. Boytner works primarily in the Andes but has an interest in the role of archaeology in the Israeli-Palestinian conflict.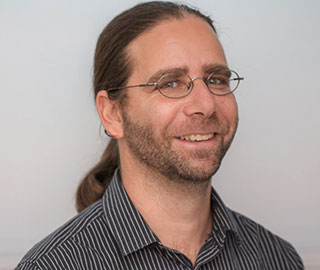 Dr. Danny Zborover
 Director of Archaeology
Danny Zborover is a historical archaeologist who specializes in Mesoamerican literate societies. He received his PhD in archaeology from the University of Calgary (Canada) and his MA from Leiden University (The Netherlands). Dr. Zborover held Post-Doctoral positions at UC San Diego and Brown University and taught at UCSD and UCLA. He participated in archaeological projects in Mexico, Ecuador, Canada, and Israel.
Dr. Zborover is interested in the juncture between archaeology, historical records, and ethnographic studies. He had written extensively about indigenous cultures and colonial transformations in Oaxaca and northern Mexico. He is the co-director of the IFR field school in Mexico.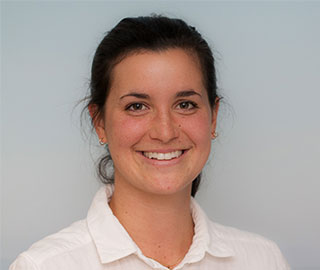 Miriam Bar-Zemer
 Program Manager
Miriam Bar-Zemer graduated from Oberlin College in the Spring of 2016 with a Bachelor of Arts in Environmental Studies.  In addition, Ms. Bar-Zemer holds a certificate from UC Berkeley in Design Innovation for Sustainable Cities.  Ms. Bar-Zemer has been involved with environmental research on the impact of education and feedback information on peoples' consumptive behavior and resource use.
Ms. Bar-Zemer is interested in studying urban ecology and design, with a focus on the impact of urbanization on human behavior and relationship to place.
OUR PARTNERS
Connecticut College 
is our academic partner.  Students attending IFR field schools are awarded academic credit units through Connecticut College  For more details, click

here.
The
Balkan Heritage Foundation
is an official research partner of the IFR.  Beginning in 2015, IFR and BHF are jointly offering field schools across the Balkans, covering a wide range of time periods, sites and specialties.
Collasuyo Archaeological Research Institute
 (CARI) is a research partner in Peru.  CARI is registered in Peru as an NGO that provides logistical support to researchers engaged in the archaeological and anthropological study of Andean culture and prehistory in the Lake Titicaca Basin.
2999 Overland Ave. #103
Los Angeles, California 90064
Toll Free:+1 (877) 839-4374
Direct:+1 (424) 209-1173